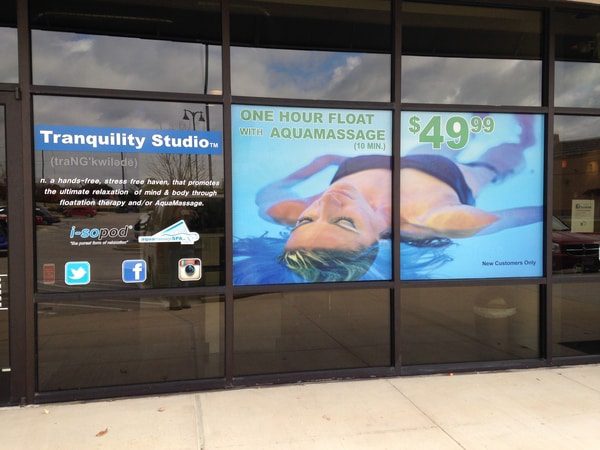 Custom Window Decals for Buildings
Adding window decals to your business storefront is an effective way for you to highlight the goods or services you offer. For example, you could fill your coffee shop window with decals of coffee, coffee mugs, and other coffee-related items, or have tires and other car-related images featured on your auto shop windows. No matter what kind of company you own, Signs By Randy can help you come up with the perfect custom window decals for it. These decals serve as another way for you to let customers know what your business is offering while also enhancing the way your building looks.
Signs By Randy has more than 30 years of experience in designing, printing, and installing custom window decals for buildings throughout Plano and the surrounding area. Our family owned and operated business has a knowledgeable team ready to help you create vinyl decal designs that will spruce up the windows of your building. You can also count on us to use superior quality printing equipment and techniques to ensure that you receive window decals that look outstanding. When we have your custom decals ready to go, we'll come by and install them on your windows for you. We look forward to working with you to design, print, and install your window decals.
Display Your Name with Storefront Window Graphics
While many businesses have a storefront sign featuring their name and logo, this isn't the only way to let customers know what your company is; you can also invest in storefront window graphics to proudly display your company's name and logo. These window graphics draw attention to your business, especially as potential customers pass by or walk up to your windows for a closer look. At Signs By Randy, we can provide you with exceptional storefront window graphics so that you can put the name of your business on prominent display. This can help increase the amount of attention your business gets on a regular basis.
Whether you just want your company name and logo on display or you also want to add a motto or images to it, the experts at Signs By Randy can make sure you get exactly what you want. We'll meet with you to go over your preferences so that we can start designing your window graphics. If you're looking for design ideas, we can provide you with some professional input to ensure that your storefront windows look amazing.
After the design stage, we'll print out your window graphics using printing equipment of the highest quality. Our team will also place these graphics securely onto your storefront windows, where they're bound to bring your business much more attention.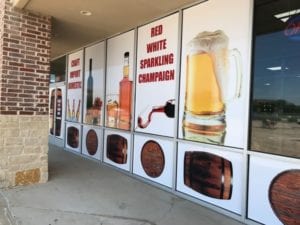 Decorative Window Films for Businesses
Window graphics for businesses don't always have to display practical information, such as your company name or logo; you can also use these graphics to dress up your windows, which can give your business a more visually appealing and inviting look.
For example, you can have seasonal decorative window films applied to your storefront, or you might want to consider having decorative window films that are related to the products you offer or the services you provide. These films can create more visual interest in your storefront, which is a great way to draw more prospective customers and boost business.
At Signs By Randy, we have the skills and experience to help you come up with a design for your decorative window films. Whether you want a simple, elegant design or a bolder and more complex one, our team can work with you throughout the design process.
When we're done with the design phase, we'll move onto printing out your window films using excellent printing techniques and equipment to produce the best results. We will also apply these films to your windows so that you don't have to worry about installing them on your own. With our help and dedication to superior quality, you'll have a storefront that easily stands out from the competition.
Interested in window graphics for your business in the Plano area? Contact Signs By Randy today at 972-424-6424 to request a free estimate and to get more details on our window graphics services.