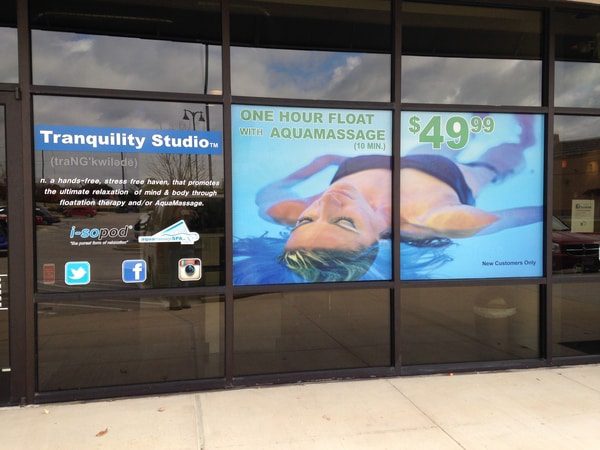 Pool Signage in Plano, Texas
Typically, when individuals think about a pool, they don't think of signage. Instead, they think of lounging poolside, soaking in the sun while suntanning or reading, or jumping in to cool off and relax.
Pools are a lot of fun, but they can also be hazardous. Safety signage is essential to warn swimmers about the potential dangers and help them make better safety decisions. The dedicated signage team at Signs By Randy has been helping make pools a safer place and promoting the best of both residential and commercial pools. 
Whether you are looking for safety or promotional signage to bring people into your pool, our team can help! We create customized signs that promote the beauty of your pool while also encouraging safer behaviors by warning them of the potential dangers. Here is more information on our pool signage services:
What Types of Pool Signage Does Signs By Randy Offer?
Signs By Randy is proud to serve both residential and commercial pools with all of their signage needs. We offer the following pool signage for both commercial and residential pools:
Pool Lift Signs: Pool lifts are essential for commercial pools that are installed in hotels, gyms, and rehabilitation centers. They help individuals get into the pool who may not have either the lower body strength to get in or are handicapped. Signs help alert your swimmers that there is a pool lift available.
Pool Maintenance Signs: Pool maintenance signs are important to inform pool goers that the pool is temporarily closed or sections are closed for maintenance. This ensures that swimmers don't enter areas that are being cleaned or contain dangerous chemicals or equipment.
Pool Rules Signs: Pool rules are important to layout for any pool goer, as it helps shift the responsibility of a potential accident from the pool owner to the individuals using the pool. It also helps prevent potentially dangerous materials (e.g., glass) near the pool, and they inform individuals that reckless behavior will not be tolerated.
Pool Safety Signs: Pool safety signs warn swimmers of potential dangers and ensure that they make decisions that promote their health and safety. Warning signs could warn of a lack of a lifeguard, slippery floors, or no-diving areas.
Private Pool Signs: Residential pools and pools for apartment complexes may be restricted to either the family or individuals living on the complex. Having a private pool sign helps inform the community that these pools are not for public use.
Spa Rules Signage: Spa rules signage helps layout important safety information to ensure that swimmers are being safe while using the facility. Important signs (e.g.,"children under 12 must be supervised") can help prevent accidents by warning parents of potential dangers to children.
Why Is Pool Signage Important?
Pool signage is an essential part of any pool, whether residential or commercial, as it helps keep swimmers safe by laying out the risks. Safety signs can be used to warn people of potential hazards, such as shallow areas of the pool, warn them of changing conditions, such as pool maintenance, or layout ground rules which will help them make safer decisions to be safe. Other benefits of using pool signage are as follows:
Protects you from liability in an accident that could have been preventable had the swimmer been acting with more caution.
Clearly states the pool rules.
Promotes proper sanitation, such as "no peeing in the pool signs" or "no food or drink allowed in the pool."
Create Your Customized Pool Signs With Signs By Randy
Signs By Randy is Plano's go-to expert in signage. We work hard to make sure that your signage can be read from all viewing angles, understood easily, and is aesthetically pleasing to your property and brand. We are more than happy to help you make safety signage and banners to promote different events at your pool. Contact our team today for more information on our services or to schedule an appointment with our design team.