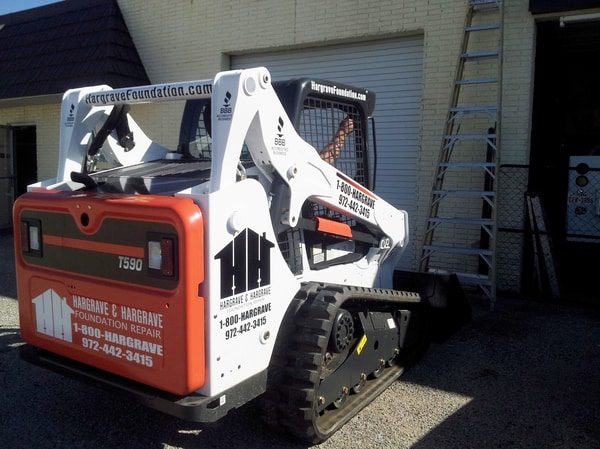 Construction Sign Design and Installation in Plano, Texas
Construction sites are known for being dangerous both for trespassers and the workers who show up every day to get the project done. In 2019, there were, on average, about 15 deaths every day in the United States due to work accidents.
One way construction businesses can help reduce the probability of accidents is to warn or remind workers of the dangerous conditions. On top of that, construction signage can be used to advertise the construction project and services. Whatever signage you need for your construction site, you can trust Signs By Randy to help! Our experienced team has provided countless construction companies with custom construction signs to ensure that their project sites are safe and to show off the best of their business. Learn more about our construction design and installation services below.
Construction Safety Signage
Signage is an essential part of any construction project to keep the site safe and warn passersby about the potential danger. Signs By Randy can help you get the signage you need to keep your employees and the public safe, keep traffic moving, and ensure that your work site is productive and efficient. Our team can help you create the following signs:
Stop signs
Slow Down signs
Shoulder Closed signage
Road Work Ahead signage
End Construction signage
Construction Ahead signs
Detour signs
Lane Closed signs
Warning signs
Caution signs
Danger signs
Directional and admittance signs
General safety signs
Fire safety signs
Non-hazard signs
Notice signs
Whether your construction project is outside or indoors, our team has a sign solution for you. We can make vinyl signs, banners, LED displays, and so much more to maximize visibility and ensure that your warning signs are seen. Plus, our materials are durable and long-lasting, even in Texas's severe weather.
Construction Branding Signage
Signs By Randy is proud to offer customizable branding signage to help show off the best of your construction business. Whether you need this signage for a trade show or to post outside of your construction site, we can help bring your logo and brand to life. We can also help make custom decals, magnets, and banners to promote your business, ensuring that your consumer recognizes your brand.
Need Custom Construction Signage?
Signs By Randy puts safety at the forefront of everything we do because we know how important it is to keep your employees and the community safe. This is why our team works so hard to follow safety signage guidelines as stated by OSHA. If you need construction safety signage or you are looking to promote your brand, contact our team today!