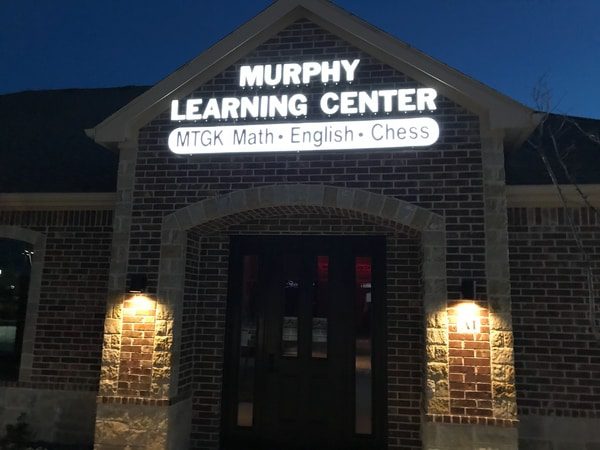 It is important for a business to grab the attention of those passing by. Lighted storefront signs will attract the attention of potential clients and when designed by an expert visual design specialist, will also speak volumes about your business.
Lighted Signage Options
The dedicated graphic design specialists at Signs By Randy are passionate about taking your business to the next level by creating masterfully crafted storefront signs. Whether you are a big business, a retail store, or even a non-profit, a lighted storefront sign can draw the attention your business needs to thrive. Contact us today for more information and to set up a consultation.
Types of Sign Illumination
There are many different types of illumination available to consider when choosing your sign. Each has a different visual appeal. Signs By Randy can help you choose the right option for your business, ensuring that your chosen sign follows local town ordinances concerning light pollution and building codes.
Types of lighted storefront signage we offer include:
1. Internal Lighting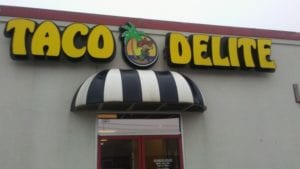 When it comes to lighted storefront signs, the most common type is internally lit outdoor signs. These signs use enclosed LEDs or neon inside individual letters to produce a beautiful and evenly distributed light. The light is bright and commands the attention of anyone passing by. These signs are popular due to their high success rates in bringing in traffic. They are visually appealing and are particularly suited for businesses such as retail stores and healthcare centers.
2. External Lighting
External lighting is more economical for smaller businesses, such as family-owned restaurants, as the lights are not installed within the sign itself. Instead, they use light fixtures that are either ground mounted or mounted above the sign to cast an even glow of light over the sign. This helps create a play of shadows and light, which brings out the individual letters of your sign. You can add different colored bulbs to set a certain mood, such as green for an Italian restaurant. Colored lights can also help improve the visual appeal when utilized correctly.
3. Passive Lighting
Passive lighting is another economic lighting choice that makes use of its environment, rather than electricity, to appear illuminated. These signs are built with reflective materials that make the sign appear to be lit when hit with an outside light source, such as headlights from a car or even parking lot lights. This helps reduce light pollution while still allowing passerby's to see your sign with amazing visual clarity.
4. Reverse Channel Lighting
Reverse channel lighting, also known as halo lighting, is another popular option. These signs have bulbs that shine through the backs of each individual letter to make it look like there is a halo surrounding your sign. This helps each letter stand out from the background of the building and gives your sign a heavenly appeal. These types of signs are perfect for cosmetic stores, non-profit organizations, and entertainment companies.
5. Solar Lighting Signage
If your company is focusing on going green and helping protect the natural world, then solar lighting may be right for you. These lights use solar-powered receptors to collect energy during the day and light up during the night. Worried about a cloudy day? Don't be! These lights also come with a backup battery power to keep the light on even when the sun is not out. The LEDs that are installed into these lights make the most out of readily available energy and can keep running for many years!
Contact Us for Your Lighted Storefront Signs
With so many wonderful options at your disposal, why would you pass up the opportunity to take your business to the next level? We have set ourselves apart through our high-quality materials, breathtaking designs, and unparalleled customer service. If you are looking for a lighted storefront sign to catch the attention of your clientele and potential new customers, then Signs By Randy can help! Contact our team today for more information!