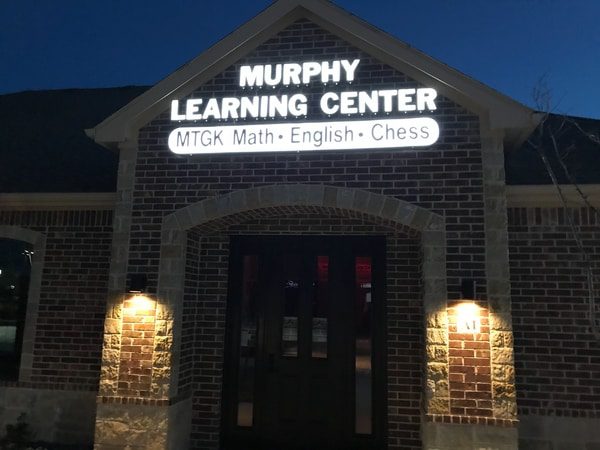 Lighted Signs FAQ
LED Outdoor Signs are an excellent option for businesses to grab the attention of potential customers at night time. They help your business stand out, invite customers in, and, with the right design, can speak volumes about what you do. Signs By Randy is one of the leading experts in the Plano, Texas area for outdoor signage design and installation. Our team works closely together with businesses to create eye-catching outdoor signs to draw in potential customers and make it easier to find your business.
Our team has received questions about our outdoor lighted signs. To better serve our clients and help them make the best decision for their business, we've answered these questions in the following FAQ.
What Are LED Signs?
The latest innovation in the lighting industry, LED stands for light-emitting diodes. These bulbs offer business owners a cost-effective and safe solution for outdoor lighting. Since most of the energy that LEDs use turns into light rather than heat, they are a more environmentally and economically friendly option for businesses looking to backlight or incorporate exterior signs.
LED lighted outdoor signs can last up to 11 years before needing replacement. This means letters won't flicker or burn out, which can take away from the visual appeal of your business.
How Many Colors Should I Use In My Sign?
Outdoor lighted signs come in a range of different colors depending on the lighting technique used for the sign. You can incorporate company colors into the design of the lighted sign or stick to a more monochrome and cost-effective color scheme. The choice of adding colors and how many to add is up to the business owner, but it's important to keep the following in mind:
Try not to pick colors with low contrast to each other, as this can make the sign appear muddy.
Don't use colors right next to each other on the color wheel, such as orange and yellow, as they won't be as legible.
The following color combinations on LED signs come out very clearly and help attract attention:

Black, dark blue, gray, or red lettering when paired with a white background
White or yellow lettering on black background
White or yellow lettering on a dark blue background
Black or red lettering on a light blue background
Black, dark blue, or red lettering on a yellow background
Yellow or white lettering on a red background
What Are the Different Types of Lighted Signs?
Each type of lighted sign has a different visual appeal. Here are the different types of outdoor lighted signs and their benefits:
Internal Lighting: This type of lighting uses enclosed LEDs or neon inside of individual letters to produce a beautiful and evenly distributed light.
External Lighting: Perfect for small businesses, these light fixtures are either mounted on the ground below the sign or above the sign to cast an even glow over it. This creates a contrast between the shadows and light, bringing out the detail of each letter.
Passive Lighting: These signs do not use traditional lighting in the sense of electricity but rather use the environment around them to appear lit. Built with reflective materials, the sign will appear illuminated when hit by an outside light source. This type of lighted sign helps reduce light pollution, making them effective for cities.
Reverse Channel Lighting: Also known as halo lighting, these signs have bulbs that shine through the back of the individual letters to make it look like there is a halo of light surrounding the sign.
Solar Lighting Signage: Solar lighting signage uses solar-powered receptors to collect energy during the day to light the sign at night. They also come with a backup battery to power the LEDs when the sun isn't shining.
Professional Lighted Storefront Signs Design and Installation
There are so many options available for your business's lighted sign that it can feel overwhelming. Thankfully, your trusted outdoor signage design experts from Signs By Randy can help! We walk with you every step of the way, ensuring that your lighted sign elevates the visual appeal of your business and encourages potential customers to come into your doors. Contact our team today for more information on our services or to schedule a consultation.