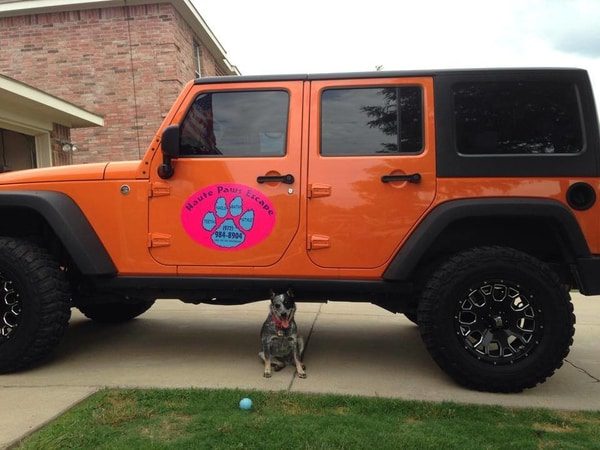 Custom Promotional Magnets in Plano TX
Custom magnets can be great marketing tools when you're trying to attract more business to your Plano area company. You can also use magnets to display your company name and your logo on vehicles and other surfaces in order to make more customers aware of your business. Whether you're interested in custom magnets to hand out to customers or magnets to display your company name on your truck or car, Signs By Randy can help.
When you decide to invest in custom magnets in order to market your business, you need to get them from a company that offers high-quality designs. At Signs By Randy, we have a team of custom magnet designers available to go over your ideas and come up with the perfect style for your magnets. This helps ensure that customers will appreciate your magnets and display them on refrigerators and other surfaces where others might also see them. By displaying your magnets, they will help increase your company's exposure to other prospective customers.
Signs By Randy has a few decades' worth of experience in designing and making custom magnets for our customers in Plano and throughout the Dallas area. When you rely on us to make personalized or custom magnets for you, what you'll get are high-quality products with outstanding graphics and exceptional quality overall.
Personalized Magnets
If you're looking for personalized magnets to market your business or for personal use, Signs By Randy can help. We'll work side by side with you to help you create the right design for your personalized magnets. For commercial purposes, you might want magnets that display the name and logo of your business, along with relevant images.
If you're looking for personalized magnets as gifts for friends or family, our experts can help you create a design for these. All you have to do is discuss your design ideas with us, and we'll provide you with recommendations and suggestions for the final design.
After we have worked out a personalized magnet design for you, our team will get your magnets printed. We make personalized magnets of high quality that stay securely on refrigerators and other metal surfaces. We understand the importance of providing quality promotional products to customers in order to help boost your business.
Car Magnets
When you run a company that uses commercial vehicles, this provides you with an excellent opportunity to raise awareness of your business. As your commercial drivers set out on the road and drive around the area, your vehicles can serve as a marketing tool.
Prospective customers will be able to see the name of your business and find out more about what you offer when you place customized car magnets on your commercial vehicles. These magnets can be small or large enough to cover each door for greater visibility. Your car magnets can display your company name and logo, along with a phrase or two about the products or services you offer.
At Signs By Randy, our team excels at designing car magnets for commercial customers to use. Our customers in the Plano area have been relying on us for years for customized commercial car magnets. Whether you have a landscaping company with several trucks on the road or a local plumbing company, you can benefit from our customized car magnets. Keep in mind that we can also do custom car magnets for personal use if you're interested in sprucing up your car or truck. Visit our car magnets page for more information.
Garage Door Magnets
Signs By Randy provides high-quality garage door magnets for our customers in the Plano area. Whether you're looking for these magnets to dress up your garage door for the holidays or you want to display your business name on your building's garage door, we can help. Our experts can create a garage door magnet design using your ideas and provide you with magnets made from high-quality materials. No matter what size or style you're looking for, Signs By Randy is here to help you come up with the ideal garage door design that perfectly suits your home or business.
If you're ready to get started on your custom magnet design, contact Signs By Randy at 972-424-6424. We'll provide a free estimate for you and go over your design ideas for your commercial or personalized magnets. Signs By Randy serves cities in Southwest Collin County and Northeast Dallas County.