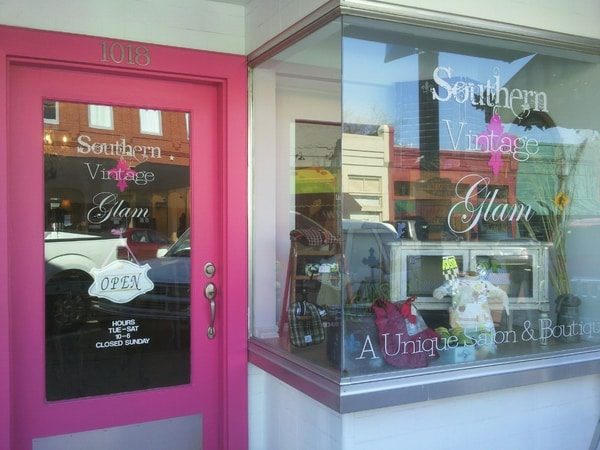 Boutique Signs in Plano, Texas
Boutiques are known for their charming look and unique inventory that draw consumers into their stores. While they do not have massive spaces like box stores, boutiques have a strong character that allows them to make the most of every product they sell.
When it comes to making sure that your boutique stands out among the competition, you will want a custom-made sign to go with it. Signs By Randy offers unparalleled storefront and outdoor signage for the boutiques of Plano, Texas, and the surrounding area. With years of experience under our belt, we can help you custom-design your signage to show off the best your business has to offer. Here is more information on our boutique sign services.
Boutique Storefront Signage
Signs By Randy offers a wide range of options for your Boutique Storefront signage needs. From high-quality vivid color with 3D lettering to bring your business's logo to life or gorgeous cursive lettering to show off the elegance of your product, our team can make it happen.
We start every storefront design by sitting down with you and getting a better feel for your business. We then take your company's passion, colors, and logo, and create a storefront sign that captures the essence of your boutique, drawing in the clientele from the first look.
We offer the following storefront signage services:
Channel Letters
3D signs
Neon Signs
Digital Signs
Cabinet
Custom Boutique Signage and Banners
Boutiques are often found in outlet malls, farmers' markets, and indoor malls, as they can rent out smaller spaces that are in the ideal location to attract customers. Custom signage provides information and draws people to the business and allows them to stand out amidst the other stores. Here are the different types of custom signage that our team provides for boutiques:
Need a Custom Boutique Sign?
Signs By Randy is proud to support the businesses of Plano, Texas, and the surrounding area with all of their outdoor signage needs! We take the time to get to know the businesses we create signs for so that each sign represents the best of your business. Contact us, for more information on our services or to schedule an appointment with our design team, today!