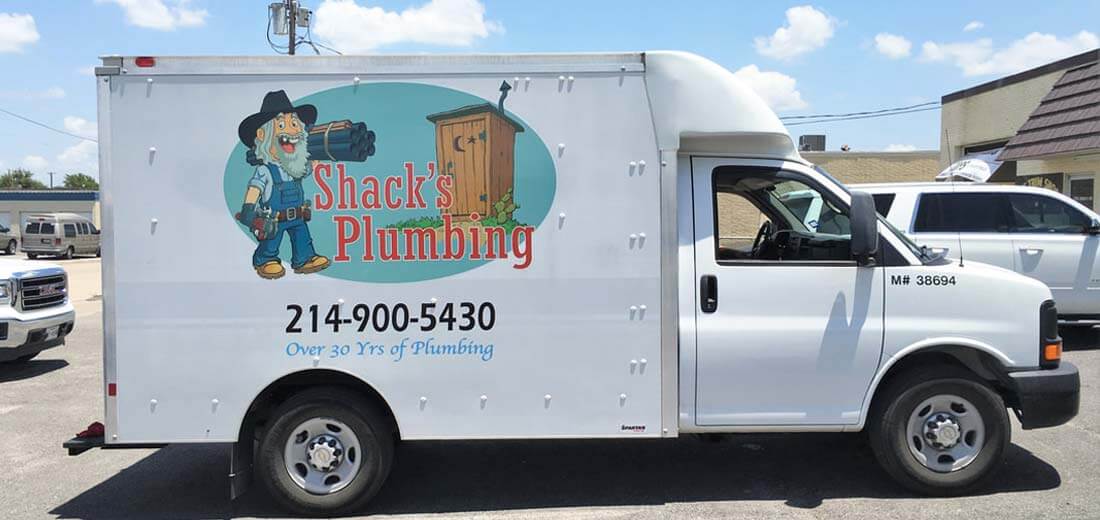 Truck Operation, Vehicle Safety Signage, and Truck Wraps in Plano, Texas
The United States economy is reliant on the safe transportation of goods across the country. A major part of this is ensuring that trucks have the right safety signage to provide clear communication between truck drivers and other individuals traveling on the interstate. Signs By Randy is Plano, Texas's resource for all  truck operation and safety signage, as well as truck wraps, to ensure that your business is communicating clearly with other drivers and your chosen consumer base.
Here is more information on our truck signage services:
Truck Operation & Safety Signage in Plano, Texas
Truck operation and warning signage are essential to ensure other drivers and employees handling the trucks are implementing safe practices when they are around these huge vehicles. Signs By Randy is proud to be the go-to resource for all operation and safety signage for the trucking companies in Plano, Texas, and the surrounding areas. We can provide the following signs for your company:
Truck Safety Signage: Truck safety signage provides information about how trucks should operate or what they are expected to do when they are in transit or approaching difficult areas. These signs can include information about a truck's expected behavior for example "this vehicle stops at all railroad crossings," or "lights on for safety."
Truck Loading and Unloading Safety Signage: Loading and unloading signage is important to make employees aware of safety practices that need to be implemented to reduce the risk of injuries. This can include signage that marks loading and unloading zones, notices about safety practices, or caution signs about "chock wheels."
Department of Transportation Labels: Trucks transporting dangerous materials are required by law to have the correct labels so that drivers and emergency personnel can handle the truck safely if an emergency occurs. This includes signage to mark explosive materials, fire hazards, or non-flammable gas.
Wide Turn Signage: While most individuals understand that 18-wheelers make wide turns, it is important to ensure that they are marked. Having these markings can help reduce the risk of an accident or the trucking company being held liable if an accident were to occur due to another vehicle's negligence.
No Idling Signage: This signage is important for trucking loading, unloading, rest, or home bases to ensure that truck drivers know what to do in these areas. These safety signs can include information such as reminding them to turn off the engine while docked, turning off cell phones while on the premises, or no smoking.
Truck Safety Labels: Truck safety labels can provide drivers with important information or practices to reduce the risk of an accident. This signage often includes "Caution: Vehicle Make Frequent Stops," "Do the Safety Walk," or "Caution Horses."
Wide Load Banners/Signage: Some trucks carry loads that are wider than the bed of their truck or trailer. In this case, it is extremely important to have caution labels to warn other drivers to take caution when approaching to ensure they do not accidentally hit large loads.
Rate My Driving or Hiring Signage: This signage gives other drivers the ability to report on the driving practices of your employees to help promote safer driving practices. Hiring signage can also help individuals know that your particular company is looking for other drivers to join your fleet, allowing individuals to apply.
Truck Wraps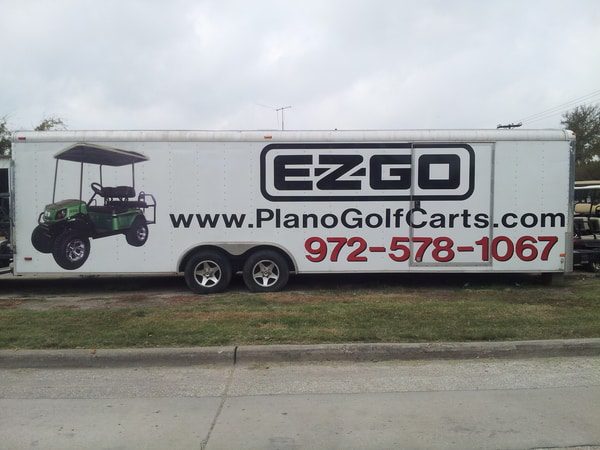 One of the best ways to advertise your trucking business is to get your vehicles wrapped. Whether you are looking to show off the name of your trucking company or company's logo, or you want a full wrap to grab attention for your business, our team has the solutions for you! Wraps also help protect your investment by protecting the original paint job of your trucks. From tractors to smaller four-wheel trucks, our team can handle them all.
Give Your Truck Drivers the Resources They Need
Whether you are looking to get safety signage for your fleet or yard, or you are looking to put your logo on your trucks, Signs by Randy can help! We put safety first and follow all federal and state safety regulations for our trucking signage and wraps. Contact our team today for more information on our services or to schedule a consultation.