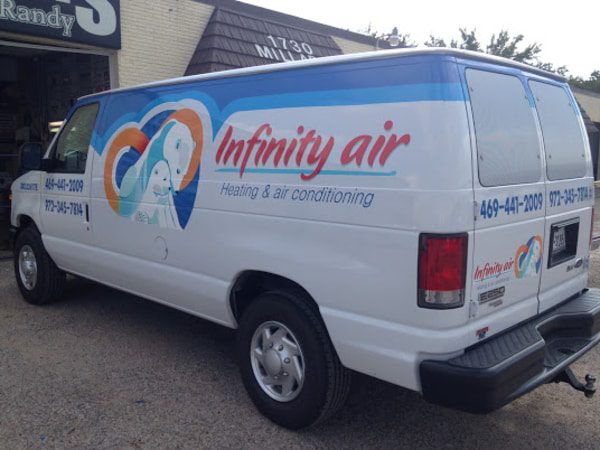 Worldwide, the HVAC systems industry is a roughly 240.8 billion dollar business. Needless to say, many people need HVAC work. The only question is, how can you reach them? When you run an HVAC company or any business, publicity matters.
Signs by Randy can help you get the word out about your business in a number of ways. These include adding wraps, magnets, or decals to your work vehicle or creating an attractive storefront sign for your business. We have the experience to provide your company with professional visual representation.
HVAC Signs
At Signs By Randy, we have many ways to bring attention to your business. We offer a range of custom outdoor signs for businesses like yours. From design to printing to installation, we are a one-stop shop for your HVAC business signage needs. Unsure of what you need? We can offer suggestions based on our decades of experience in the industry.
HVAC Storefront Signage
When a potential customer visits your HVAC business, you want them to have a great first impression. An attractive storefront sign can help with this. It's also an excellent way to get the attention of potential customers in the area. 
HVAC Yard Signage
A yard sign is an easy way to take credit for a job well done. An HVAC yard sign placed at a job site can create awareness for your brand. They can feature your logo, web address, phone number, and more. Plus, these signs are reusable.
HVAC Banner Signage
Whether you need a temporary storefront sign or you are sponsoring a Little League field, a banner can help get the word out about your business. Our banners come in a variety of shapes and sizes to fit different situations. Whatever the occasion, we supply high-quality banners with a quick turnaround. Our team will also install your banner for you so it will be secured and set up correctly.
HVAC Vehicle Signage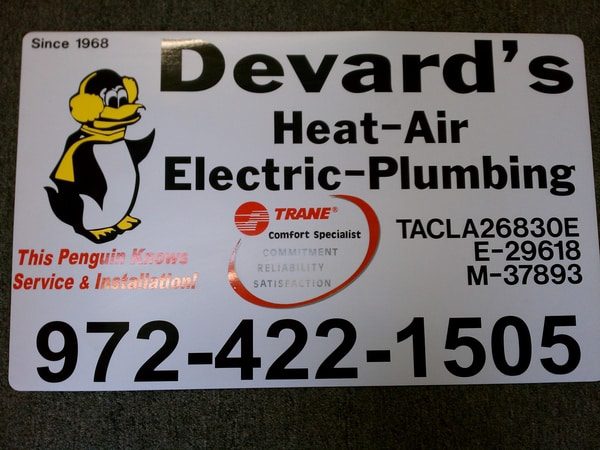 As an HVAC company, your business may be located in an industrial area away from a main thoroughfare. As such, your storefront visibility may be limited. Even if you don't have a building in a high-traffic location, there's a high probability you have a good-sized work vehicle or even a fleet of work vehicles. Turn your HVAC vehicle into a mobile billboard with a professional-looking design.
When your HVAC vehicle arrives at a house, you want the residents to know who you are. We offer several ways you can transform the look of your vehicle. As with our other signs, we install vehicle wraps and decals. Here is a closer look at our vehicle signage services:
HVAC Vehicle Wraps
Create a great first impression at job sites by having us wrap your vehicle. Signs By Randy knows a lot about vehicle wraps—we have over 30 years of experience doing them. Our dedication to excellence extends beyond our designs—we always utilize high-quality printing equipment and apply the wraps correctly. Whether you want a logo, phone number, web address, or something else for your vehicle, we can create it.
HVAC Vehicle Decals
A wrap isn't the only way to transform the look of your HVAC company's work vehicle. A decal or decals for your HVAC vehicle is another way to add a professional appearance. As with vehicle wraps, you can showcase your HVAC company's logo, phone number, web address, and more. We can create exceptional decals and apply them to your vehicle.
HVAC Vehicle Magnets
You don't have to wrap or even add decals to your vehicle to advertise your HVAC business. We can design a vehicle magnet specifically for your needs and easily apply it to your vehicle. It won't damage your paint, and when removed, it will be like it was never there. 
Custom Signage in Plano, Texas
Since 1990, family-owned and -operated Signs By Randy has provided visually appealing signs to showcase a variety of businesses, including HVAC ones. Our products are durable, high-quality, and designed to last. Let us work with you to turn ideas into incredible designs that you will be proud to show off.
With Signs By Randy, you don't just get a great sign; you get a great experience. We not only provide excellent signs, but we also offer fast turnarounds, competitive prices, and friendly customer service. We look forward to helping you showcase your HVAC business.