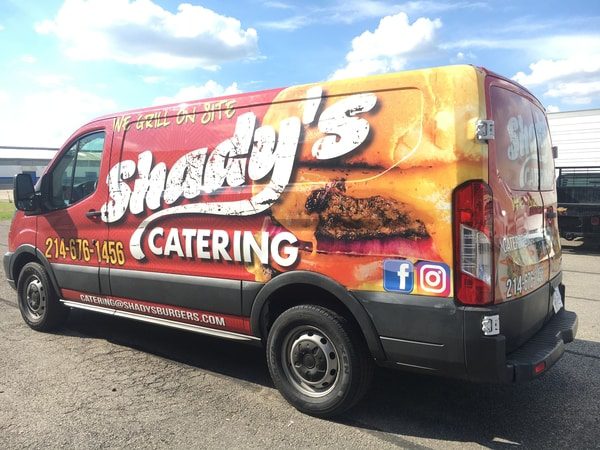 Contact Signs By Randy in Euless, Texas
Signs By Randy
Monday through Friday: 8 AM – 5 PM
Graphic Design, Large Format Printing, and Installation in Euless
Signs By Randy specializes in eye-catching graphic design, large-format printing, and installation services for a wide variety of products. Our customized signs are perfect for businesses and residential needs. We can help you create gorgeous custom car wraps, personalized magnets to promote your business, or a new fully customized outdoor sign. No matter the size of the project or the complexity of the design, the team at Signs By Randy can help!
Signs By Randy was established in 1990 by Randy Rice. Combining his passion for art and his extensive knowledge of the sign-making industry, Signs By Randy has helped many people businesses and people in the city of Euless. Today, the company continues to stand out among the competition by offering unparalleled customer service and gorgeous graphic designs. It's no wonder that more and more people of Euless are turning to Signs By Randy for all of their outdoor signage needs.
Services Offered to the City of Euless
Outdoor Signs
Outdoor signs are often the first impression your customer has of your business. Make sure you are making a memorable one by investing in brilliant custom-made outdoor signs by Signs By Randy. From banners, billboards, or sidewalk signs, our team can do it all! With our immaculate custom-made signs, you will notice an increase in foot traffic to your doors.
Car Magnets
Car magnets offer a simple but effective way to promote your business or cause. Car magnets can be used for promotional offers, giveaways at business and job fairs, or add personal flair to your vehicle. Whatever you plan to do with your car magnet from Signs By Randy, you can be sure that it will catch the eye of anyone who sees it.
Window Graphics
Window decals allow you to highlight special offers, events, or services that your business offers. At Signs By Randy, our design team can create incredible graphics to display on your store's window. From personalized logos to images related to your business, we enhance your message. Contact our team today for more information!
Signs By Randy is proud to serve the people of Euless, Texas, and the surrounding areas. Contact our team today for more information on our services or to schedule a consultation.