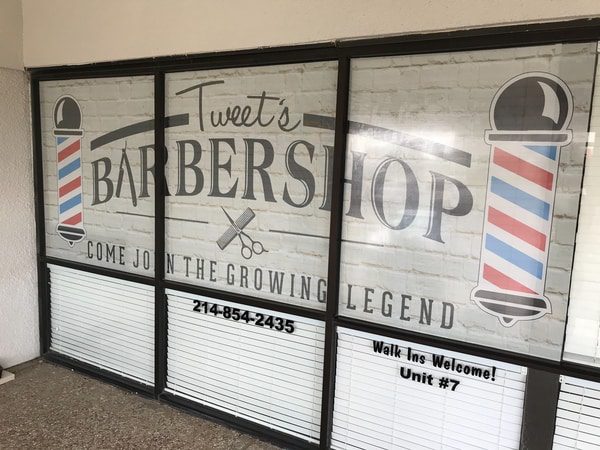 Contact Signs By Randy in Wylie, Texas
Signs By Randy
Monday through Friday: 8:00 AM – 5:00 PM
Graphic Design, Large Format Printing, and Installation in Wylie
Signs By Randy specializes in graphic design, large format printing, and installation for an array of products such as outdoor signs and car wraps. Our customized signs can be used for both commercial and personal use. We help individuals or businesses create their perfect design, allowing them to make their vision a reality. No matter the size of your project, our professional team can help!
Since our founding in 1990, Signs By Randy has taken its founder Randy Rice's passion for art and the sign-making industry and created a sign making service unlike any other. The hard-working and dedicated team at Signs By Randy has helped transform this small company into one of the most trusted companies for signage, custom car wraps, and decals in the Wylie area. Signs By Randy's team does not shy away from a challenge and continues to produce marvelous results again and again. It's no wonder that the people of Wylie continue to look to our team for all of their graphic design and outdoor signage needs.
Services Offered to the City of Wylie
Window Decals
Window decals are an excellent way to highlight goods and services your business provides without permanently changing the look of your shop. With over 30 years of experience designing, printing, and installing beautiful custom window decals, we have the tools to create your dream look!
Billboards
Looking for a way to gain the attention of those driving down the interstate or the road? Our team has the solution! Signs By Randy offers gorgeous billboard design and installation services, allowing your business to grab the attention of individuals on the go. We know the perfect colors, text font, and designs to put together to make your billboard pop and be easily readable. Increase the chance of your business being recognized by investing in a beautiful billboard today!
Storefront Sign
Storefront signs are the first impression people see of your store, so make it memorable! You want your sign to look neat, convey your business's passion and personality, and have the ability to be seen for miles. With Signs By Randy, we can help you make the perfect storefront sign to show off the best of your company, and help drive positive business into your store.
When it comes to graphic design, car wraps, and outdoor signage, no one does it better than the passionate team at Signs By Randy. We proudly create custom signs, decals, and magnets for the hardworking individuals and businesses in Wylie, Texas, and the surrounding areas, such as Murphy. Contact our team today for all of your outdoor signage or custom graphic needs!