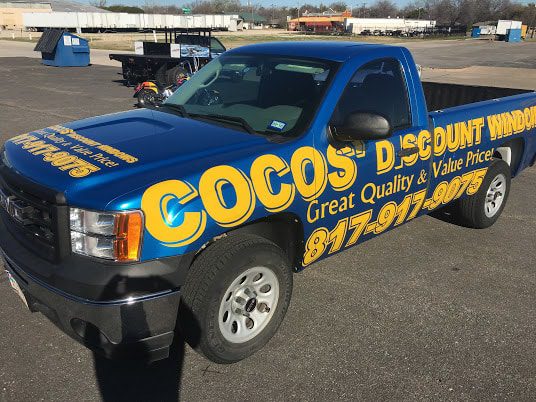 Contact Signs By Randy In Garland
Hours of Operation:
Monday-Friday: 8 AM – 5 PM
Saturday and Sunday: Closed
Signage and Graphic Design in Garland, Texas
Looking for a high-quality sign for your business? Need new car magnets or decals to promote your products, services, or cause? Signs By Randy can help you! Since 1990, Signs By Randy has been the premier company for large-format printing, graphic design, and signage installation in Garland, Texas. Our company holds itself to the highest standards and continuously wows our clientele with our phenomenal outdoor signs and flawless designs. No matter the size of your project, you can trust Signs By Randy to get the job done!
Services Offered to the City of Garland
Magnets
Custom magnets are the perfect marketing tool for any business. Feel the pride of your company as you show off your custom magnets on your company vehicles, hand them out at job fairs or community events, or pass them onto your employees. Magnets can help spread awareness of your business, increase foot traffic, and help reach a wide multitude of people. Spread the word by investing in Signs By Randy's custom magnets today!
Lighted Signs
Lighted storefront signs help grab the attention of potential customers during the night. With the right colors and design, your lighted storefront sign can mesmerize passersby and bring them into your store. When designed by an expert graphic design and signage company like Signs By Randy, you can stay leagues above your competition.
Car Wraps
Whether for personal use or promote your business, car wraps can transform the look of your vehicle. Signs By Randy offers professional and exceptional car wrap services for the people of Garland, Texas. We can help put your logo on the car wrap, a design of your choice, or transform your work vehicles into eye-catching advertisements. Don't settle for boring when you can invest in an exciting and incredible car wrap design and installation from our professional design team today!
Resources and Events for the City of Garland, Texas
Signs By Randy is proud to serve the individuals and businesses of Garland, Texas, and the surrounding cities, including Plano, Richardson, and Murphy. Contact our team today for all of your graphic design and signage needs.