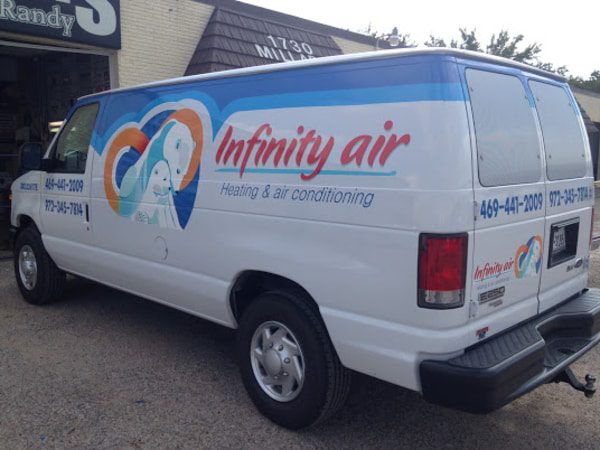 Contact Signs By Randy in Murphy, TX
Signs By Randy
Hours of Operation:
Monday-Friday: 8 am – 5 pm
Saturday and Sunday: Closed
Graphic Design, Large Format-Printing, and Installation in Murphy
Since its founding in 1990, Signs By Randy has been providing the people of Murphy, Texas with high-quality graphic designs, large format printing, and installation services for a wide variety of products. Our custom signs can be made to fit a car or window decal, to increase foot traffic to your door, or to decorate smaller surfaces such as a magnet or cup decal. Signs By Randy provides services for both personal and business projects. No matter what design you have in mind or the size of the project, you can trust our team to get it done.
Signs By Randy was built from a passion for visual art and extensive knowledge on the sign-making industry. This foundation has led our company to become the go-to name for signs in Murphy. With excellent customer service, breathtaking designs, and proven success, it is no wonder that more and more people continue to turn to our team for all of their signage needs.
Services Offered to the City of Murphy
Lighted Storefront Signs
No matter what time of the day it is, you want people to see your business. A lighted storefront sign can attract clientele at all hours, enticing them to come in and find out what you are about. We can help create exceptional lighted storefront signs to capture the attention of your customers.
Car Wraps
Protect your car's paint and promote your business with the seamless beauty of a car wrap! Our custom car wraps can help you bring your advertising on the go and show off your personal style. Contact our team for more details on our car wraps and other vehicle products.
Magnets
Magnets are a great way to show your support for a cause or to promote your business. Whether you are handing them out to new employees, new customers, or as free-bees during a job fair, they are going to be seen. On the fridge or the car, these magnets will go a long way to promote your business, and our team can help you come up with the perfect design.
Local Resources
Signs By Randy is proud to serve the people of Murphy, Texas, and surrounding areas including Plano, Richardson, and Garland. Contact our team for more information or to schedule a consultation with our design team!