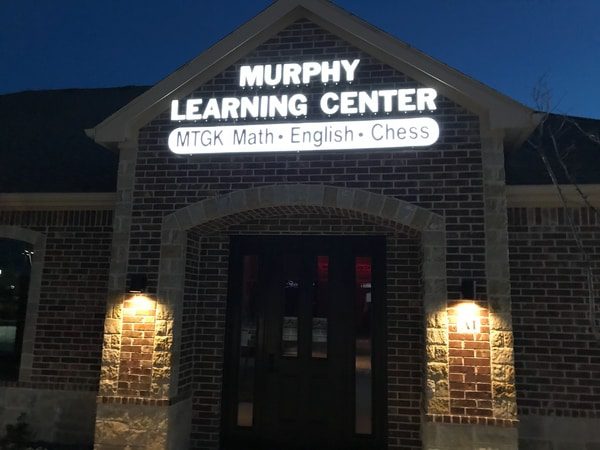 Using lighting to improve the visibility and appearance of your outdoor sign is a great way to increase the amount of attention it gets. The type of signage that you have – in addition to its placement and size – will determine what lighting systems you should use. Here are the 3 most important questions to answer when figuring out how to light your outdoor sign.
1. Where is Your Sign Located?
The location of your sign will have a large impact on the lighting that you should select for your signage. For example, if your sign is on the street without any other lit signage nearby, then you may want to go for a more subtle lighting system since your lights aren't going to be drowned out by any others. On the other hand, if your signage is located on a well-lit street with lights all over the place, then you may need to add brighter lights to allow your sign to stand out.
Factors to Consider:
Restrictions put in place by local ordinances regarding the color, size, and amplification of lighting fixtures
Other sources of lighting (such as street lamps or lights on other signs) that may support or clash with your lighting choices
City codes and safety regulations regarding the use of lighting on outdoor fixtures
2. What Do You Currently Have to Work With?
Is your goal to illuminate an existing sign? Are you hoping to add lighting to a brand new sign? Incorporating lighting as you install the sign may give you a wider range of options to work with.
While many people may be tempted to base their lighting choices purely on aesthetics, there are more practical concerns that must be considered as well. You'll have to work with a licensed electrician or outdoor sign lighting expert to determine what your actual options are for lighting your signage.
Factors to Consider:
What electrical wiring is available on the signage currently?
Was there already lighting in place that needs to be replaced?
Will the sign support the type of lighting that you are considering?
3. What Type of Sign Are You Lighting?
There are a lot of different signage options out there, such as billboards, banners, directional signs, and storefront signs. Each of these may need different kinds of lights to help them stand out. You have to consider the audience and the impact the sign should make before proceeding.
Factors to Consider:
Is this sign likely to be exposed to the elements?
Will there be covering over the sign to protect it from sun damage/rain?
What level of durability should this sign have?
Signage Lighting Tips From the Pros:
Signs By Randy is proud to be the go-to expert for lighted outdoor signs in Plano and the surrounding areas. We understand that lighted outdoor signs are an extremely important aspect for your company as it ensures your customers and potential customers can see you after dark.
Pick Your Light Sources Wisely
There are three different ways to light an outdoor sign. The signs themselves can be lit, the sign can be backlit, or the sign can have a spotlight shown on it. Here is a quick overview of these options:
Self-lit signs typically have illuminating letters. They are bright, making them easy to see from long distances. Self-lit signs are great for larger cities, a night-life aesthetic, and are the easiest way to implement different colors within the design.
Backlighting is when the sign is lit from behind. Backlights make the sign easy to read and create a clean-cut look.
Spotlighting is a lighting technique that is typically used for signs that are not meant to be seen from the road. These could be signs for shops in a shopping center or for temporary banners. Spotlighting is a perfect low-cost solution that helps preserve the daytime aesthetic of the sign while also making them easy to see and ready during the night. However, spotlighting does create more shadows around the sign, so that needs to be taken into consideration.
Know Which to Use: Warm or Cool Lights
Sign lights can be lit up using either warm or cool colors. Here is a quick overview of these two different types of colors:
Warm signage lighting creates a comforting and inviting feel. These lights are typically either red or yellow tints. They work best with soft-wood signage or signage for shops.
Cool lighting is more industrial and tends to lie towards the bluish tint. Cool lighting is often used for warehouses or other industrial businesses. 
Signs By Randy Can Help You With All of Your Signage Needs
Adding lighting to your signage is a great way to improve the overall appearance of your sign. The best way to light your sign is to have lighting added as the sign is being installed. The outdoor sign experts at Signs By Randy will make sure that your sign is expertly installed and well-lit in the process. Contact our team today for more information on our services or to schedule an appointment.