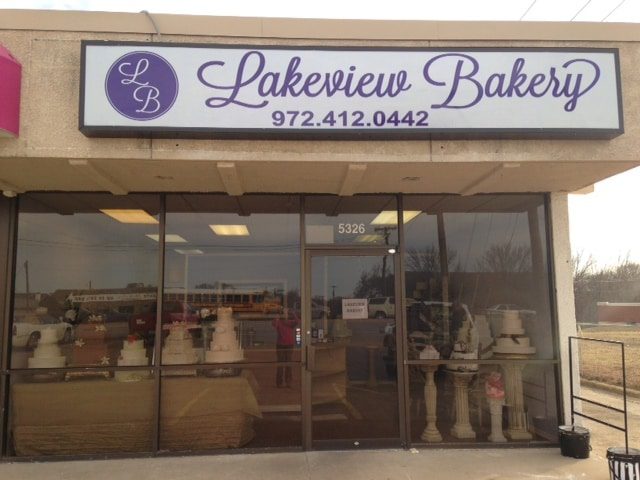 Signs By Randy
Hours of Operation:
Monday – Friday: 8 AM – 5 PM
Graphic Design, Large Format Printing, and Installation in McKinney
Signs By Randy specializes in graphic design, large-format printing, and installation services for a wide variety of products. Our custom signs, car wraps, and decals are perfect for both residential and commercial needs. Whether you are looking to show off your company's pride with a brand-new storefront sign, or show your support for a cause by creating window decals for your home, our team has the answers.
Established in 1990 by Randy Rice, Signs By Randy has taken its owner's and employees' passion for art and extensive knowledge of the sign-making industry to best serve the people of McKinney. Today, Signs By Randy is the place to get custom-made outdoor signs, storefront signs, car wraps and decals, and personalized graphics courtesy of our professional graphic design team. If you are looking for a graphic to catch your audience's attention, there is no better company than Signs By Randy.
Services We Offer to the City of McKinney
Custom Banners
Looking for a banner that promotes your cause or business? Look no further than Signs By Randy. Our family-owned and operated business have been creating gorgeous custom banners for our customers in McKinney for over 30 years. With our keen eye for design and the passion you have for your business or cause, we can create a banner that turns your vision into a reality.
Vehicle Wraps
Vehicle wraps, whether for business or personal use, have a ton of benefits for your car. Not only does it protect the original paint, but it also shields your car from impact damage by small stones. Car wraps are the perfect way to promote your business on the road, protect the company or personal vehicles, and show off your unique style. The dedicated team at Signs By Randy can create an immaculate car wrap for your business or personal use!
Window Graphics
Window graphics are an excellent way to advertise sale promotions, special items, or events! With a gorgeous design that captures the eye, you will be luring in customers who pass by, whether on the street or walking down the road. Increase your company's foot traffic in McKinney and contact Signs By Randy today!
Local Resources and Events in McKinney
Signs By Randy is proud to serve the people of McKinney, Texas, and the surrounding areas, including Plano, Richardson, Allen, and Frisco. Make your business stand out and grab attention at community events by investing in outdoor signage and graphic design by Signs By Randy today! Contact our team for more details.