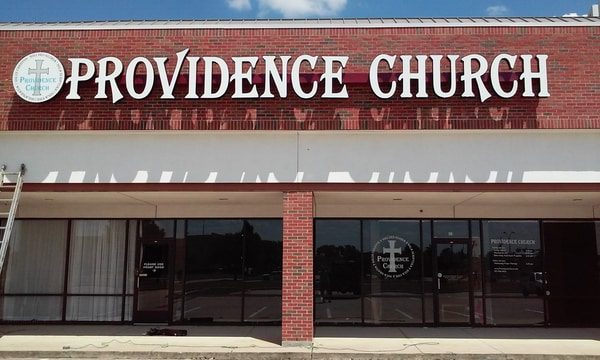 When you run a business, you want to make sure you take advantage of every tool at your disposal to give yourself the best chance at success. One of the most important tools you can invest in is an outdoor sign. Not only are they excellent advertising, they're an important part of creating a recognizable identity for your business. Read on to learn how and why you should create an outdoor sign for your business.
Lighted Signs for 24/7 Visibility
Lighted outdoor signs can be seen both in the day and at night, making them an investment that never stops paying off. Since they promote your brand 24/7, they're an easy way to invest in nonstop advertising. They are also a great marketing tool because they require little to no maintenance, especially when using LED bulbs. Overall, they offer an extra level of professionalism to your business that can attract clients and reassure them that they can trust you as an established professional.
Invest In Professionally Designed Outdoor Signs
A research study by FedEx Office and Ketchum Global Research about the importance of outdoor signage for businesses found the following:
76% of consumers interviewed stated that they entered a store solely based on the look of their outdoor sign
68% of consumers believe that a company's logo and signage reflects the quality of their products/service
50% of consumers interviewed stated that a storefront sign with bad image quality or poor font choice stopped them from entering the store
They say "the customer is always right" for a reason. The customers are the ones you need to make a good impression on, and research shows that outdoor signs are an important way of doing that.
Use the Right Type of Outdoor Signage for Your Company Goals
Your particular business needs will influence what kind of signage is the best choice for you. Here are some of the sign options available to you along with explanations of what they're best suited for.
Storefront Signs
Drive traffic to your door with storefront signs! Your customers will get their first impression of your business from these signs, making it extremely important that they convey the right message. Well-designed storefront signs are inviting and entice consumers to enter your store. As a rule of thumb, storefront signs should display the name of your business and indicate what your business does. Images and logos can also help better communicate what your business does and make it memorable.
Street Signs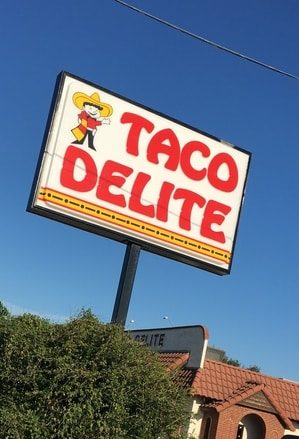 A street sign can help businesses that are set back from the road or blocked by a parking lot or some other obstruction. Street signs inform individuals of your business's location so they can easily find you, preventing you from losing potential customers to confusion or frustration. Make sure these signs have eye-catching colors to grab consumer attention and ensure they do not miss the turn-in for your store. These signs are best placed at the side of the road near your business or at the entrance of the parking lot to clearly mark where your store is while still being visible from the street.
Vehicle Graphics
These are probably one of the most underused signage options for businesses. Vehicle graphics create a unique mobile advertising campaign that can reach many consumers whenever your business is on the road. They can include colors unique to your business, your company's logo, or even simply the name and motto of your business. The best designs will also include contact information so that consumers can get a hold of your business for more information.
Banners
Banners are a cost-efficient signage solution to show off specials or sales at your business. They are versatile and can be hung in front of your business, along roadsides, or even at community events—both indoors and outdoors. Banners are also effective for promotions such as:
Announcing upcoming events
Discount Offers
Holiday specials
Create Your Perfect Outdoor Signage
Not sure where to begin to get your perfect outdoor signage? The Signs by Randy team is ready to help! When it comes to something as important as the outdoor signage that will make a lasting impression on your customers, you want to get it right the first time. Our experienced team will work with you to craft the signage you need to perfectly capture your business's identity and encourage potential clientele to get in touch. Contact us today for all your signage needs!