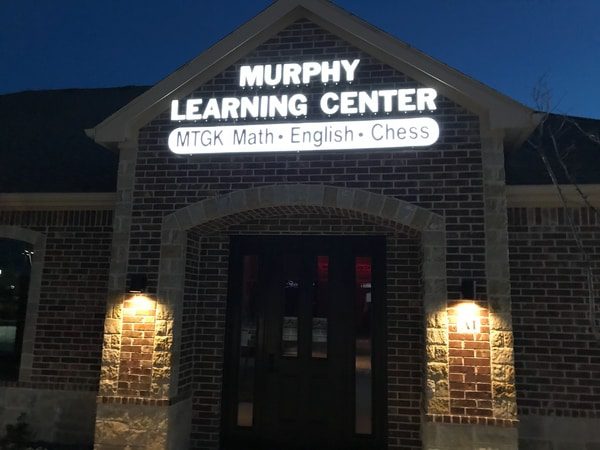 Storefront signs are one of the most effective but underutilized marketing tools for businesses. These signs are one of the first things your customers see when they walk or drive by your store, and can either help draw customers in or turn them away. While most businesses understand the importance of having easy-to-read signs that are colorful, creative, and catch the eye, most businesses don't consider their signs at night time.
If you want your storefront signs to make a huge impact during the day and the night time, one of the best ways to do this is to invest in a lighted sign. Lighted signs make it possible for customers to see your business at night time and help to create an inviting atmosphere that might intrigue your guests enough for them to check out your business the next day.
Wondering if the benefits make the extra cost of a lighted storefront sign worth it? Your trusted signage team at Signs By Randy took the time to create this guide to help you find the answer that is best for your business.
1. They Are Visible 24/7
One of the issues with a traditional storefront sign is that they are very hard to see and read at night. This causes your business to lose a lot of marketing power from the sign itself, as consumers passing by on the street or the road completely go by without notice. A lighted storefront sign stays on even when your business closes and is highly visible at night time. This helps attract attention to your business and brand, leading to more people coming in the next day or looking you up online to see what your business is about.
2. Lighted Signs Are Low Maintenance
Back in the day when individuals wanted to light their storefront signs at night, they would use spotlights to light up the traditional signage. The only issue is that the bulky spotlights would detract from the storefront and cause consumers' eyes to pass right by it. Not to mention, the spotlights would require regular maintenance to remove grime and dust from the bulbs and fixed burnt-out bulbs. Thankfully, modern advancements have made those a thing of the past.
Today, lighted signs are illuminated from within, by using custom fabric overlays that go over special frames that hold LED lights. Not only do you not have to worry about replacing the LED bulbs that often, as they have a lifespan from about 30,000-50,000 hours, but the fabrics and inks used for the color are UV-resistant. This helps protect your lighted sign from the color fading due to sun exposure. The frames protect the bulbs from impact damage due to storms and keep the bulbs clean. This helps keep your lighted outdoor signs looking their best and catches your customers' eye from miles away.
3. They Give a Great Return On Your Investment
While initial cost and installation costs may be higher than a non-lighted storefront sign, lighted storefront signs give better returns on the investment. This is because more consumers will be able to see your sign at any given time. Whether it be night or daytime, your lighted storefront sign helps catch your consumers' attention and bring them in.
4. LED Lights Are Environmentally Friendly
One of the biggest benefits of LED lights is that, unlike neon lights which can contain toxic gases such as mercury or argon, LEDs are 100% recyclable. These lights also help save the environment by cutting down on energy costs without losing the brightness that business owners are looking for in their signs. They are cost-effective solutions and work well with brands that are trying to make a difference by cutting down on waste and energy usage to protect our environment.
5. There Are Many Different Styles to Choose From
There are many different types of lighted signs that you can choose from. There are solutions for every industry and budget. Wondering what the different types are? Here is a list of the different backlit signs;
Lightbox: Lightbox signs consist of square or rectangular acrylic frames with LED lights positioned on the inside of the box. The graphics for the signs are printed on vinyl sheets which are then placed onto the visible face of the lightbox. This helps direct the light from the LED through the box and illuminate the text from behind. This helps make the colors of the vinyl pop and creates a very clean-cut look.
Stencil Cut: These signs are created by carving letters and graphics directly into the sign's acrylic face. Next, the LED lights are installed in the back panel of the sign so when the lights are turned on, the light is directed through the opening of the letters. This helps make the letters and graphics glow.
Face Illuminated: Face-illuminated signs light up the graphics and letters themselves. Each letter comes with accompanying interior LED bulbs which help light the letter in its entirety. This gives the sign the result that the graphics and letters are glowing and the backdrop is usually dark to help showcase the letters/graphics. This is the most common type of lighted sign on the market
Halo: These signs are created by installing LED lights behind each letter or image. The letter and images are made from opaque vinyl to help allow the light to shine through, creating a halo effect for each letter.
Neon: Elongated interior tubes are encased with glass or plastic which is filled with a rarefied-neon gas mix. When an electrical charge passes through the gas mixture, it helps light up the tubes creating the bright and iconic neon effect. These tubes are custom made to fit each letter so that it shows off the company's unique brand font and graphic shape.
Digital LED Signs: Digital LED Signs are a great solution for businesses who not only want to display their companies name but other quick and easy-to-understand information as well. This includes information such as specials or even animated logos.
Need a Lighted Storefront Sign For Your Business?
Lighted Storefront signs can be customized and made to help display the mission and creativity of your business. If you are looking for a lighted or traditional storefront sign, your trusted signage team at Signs By Randy can help!
Signs By Randy is proud to be able to help the businesses in Plano with all of their signage needs. We create custom signs designed to match your business's mission and help put your best foot forward. Every job we take starts with a consultation to go over your vision for your signs and then our design team takes your wants and needs and makes it a reality. We offer everything from lighted storefront signs to window decals. Contact our team today for more information on our services or to schedule your consultation!