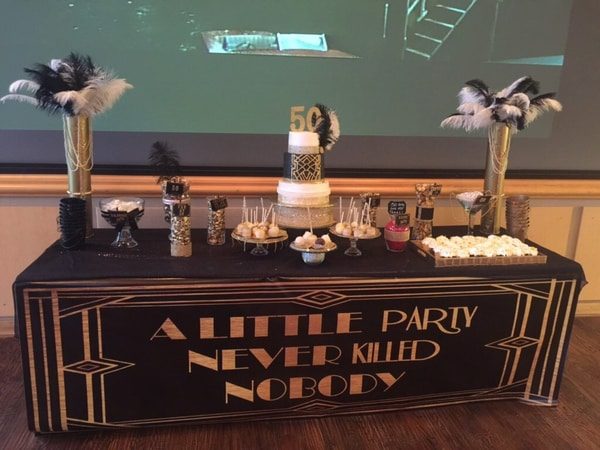 The holidays are an extremely busy time of the year for businesses. People are searching for last-minute gifts. Others are looking to settle any accounts to give them a fresh start for the new year. Some are looking for a place to rest or explore as they travel to see family and friends. But what attracts people to your business during the holidays? Decorations. It's a simple answer, but they really help. Decorating your store or business to show your festive spirit helps draw people in and makes them feel good. Consumers are more likely to feel relaxed or in the mood to invest in your goods or services if your store is promoting the feeling of the holidays, participating in a charity drive, or even having some kind of holiday sale.
Planning on decorating your business but not sure where to start? Follow these decorating tips during the holidays!
Pick a Theme
Depending on what you are trying to sell or promote, pick a theme and work around it. Are you a home goods store having a sale on baking utensils? Create a theme around Mrs. Claus's baking workshop and create a display with her "favorite baking items." Or with every sale of a baking set, include an easy-to-make cookie recipe for Santa, so families can make it together.
Select a theme that you think goes best with your business. Owner of a law firm? Use traditional red and green decorations so your business looks festive. Include a Christmas tree with red, silver, or gold ornaments, a wreath on the door, or beautiful garland hanging from the walls.
On the other hand, if you are a sports store, create a winter wonderland, and show off your winter clothing and equipment. Use fake snow around the display, a snowman standing next to a Christmas tree, or icicle lights hanging up outside.
Make sure the theme is appropriate for the type of business you own and always put your personal touch on it. This helps connect with your clients and brings good cheer all season long.
Don't Forget to Decorate the Outdoors
If your business is surrounded by other buildings and similar businesses all fighting for a potential consumer's attention, ensure that your store is the one to grab it. Invest in tasteful outdoor decorations, such as lights, to hang from your building. This helps grabs people's attention and bring them into your store.
Beware to not overdo it. Too many decorations outside of your door can be off-putting or too busy for the eye. Ensure that the decorations are not blocking your building's entrance. If it is difficult to get inside or it looks too busy, those potential consumers will often go elsewhere.
Finally, Build Your Collection
Christmas decorations can be expensive. It is important to take great care when putting them up and taking them down so that you can reuse them the next year. Consider donating decorations you are finished using.
Car and Window Decals
Decorating doesn't always have to just include the floor. If you are looking for a unique way to show off the pride of your business, check out Signs By Randy's car and window decals. These decals are easy to remove and will help protect the paint or glass of your window or car. Signs By Randy can help you come up with the perfect logo and design for your decals, signs, or car wraps. Contact us today to learn more information on our services and to schedule a consultation.