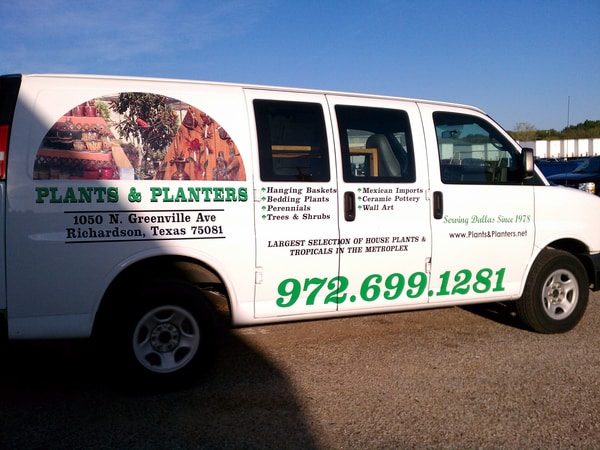 For many people across the DFW area, a vehicle is not only a way to get from point A to point B, but a way to express themselves. From window decals of their family or favorite show to picking a car in their favorite color to having the name of their business printed on the side, we can learn a lot about someone from the way their vehicle looks. Although people enjoy personalizing their vehicles, car wraps may still be a foreign concept to many car owners. What is a car wrap and why would someone want to invest in them? Here are all the reasons you should consider car wraps as you try to make sure your vehicle accurately reflects you.
1. What Is a Car Wrap?
Car wraps are an innovative way to customize vehicles. They are made up of sheets of vinyl which are applied to the painted surface of a car. Car wraps are commonly seen on commercial vehicles, as they are a safe way to promote one's business. However, personal use of car wraps can also be implemented, whether you have a personal graphic you want to put on your car or change its color without paying for a whole repaint job.
2. Advertising
One of the biggest advantages of investing in a car wrap for businesses is that each car wrap can be shaped to meet the business's style and mission. Whether you want to show off your company's logo, its products, or even just the name and phone number with a splash of color, car wraps make it happen. When designed by a highly skilled team and applied by professionals, a car wrap can look as if the design was custom painted onto your car. The colors are bright and resistant to fading in the sun thanks to the vinyl.
3. Personal Use
Businesses aren't the only ones that can benefit from adding personal flair to their car. Individuals looking to customize the body of their car can benefit from a car wrap. Whether they want to show off their art, love for a particular activity or pet, or they just want to create unique color combinations, a car wrap could be the solution to making their heart's desire a reality.
4. Protection of the Car's Paint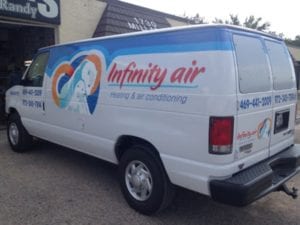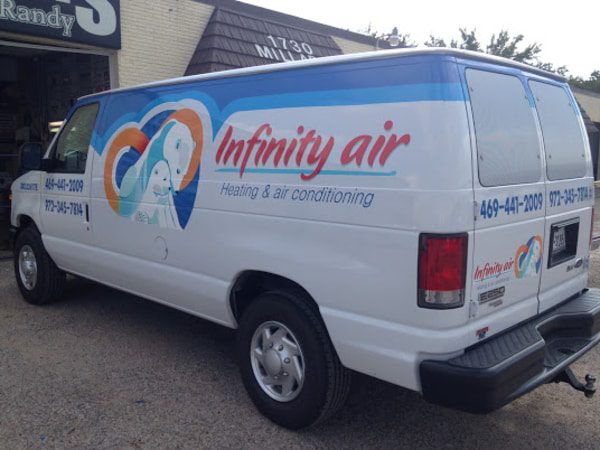 Most people do not stick with one vehicle throughout their entire lifetime. At some point, you will want to trade your car in for a better and newer model. When this happens, everything is taken into consideration when it comes to the resale value of your car. Scratches on your car, scuffed interiors, or even the condition of the paint on the car can affect how your car is valued when you go to trade it in or sell it.
A car wrap protects the original paint job of the car. Unlike a new paint job, a car wrap sits right on top of the original color, keeping it fresh and free from scratches. When you are ready to sell your car, you can simply get the car wrap removed and take it to the dealership or potential buyer. The car's coat of paint and body will look pristine as the day it went in to get the wrap done.
5. Cost-Effective Color
Many people envision the car of their dreams in a specific ideal color. Sometimes, only one or the other can be achieved, or a person's favorite color may change. A car wrap is a cost-effective way to change your vehicle's color at a lower cost than a complete paint job. This gives car owners the flexibility to find the style and design of the car they want, without having to permanently change the color of their car.
6. It's Removable
Another huge advantage of car wraps is that they can be removed. If you want to return to the original look of your car, you don't have to invest in another paint job. Simply take it to a car wrap specialist and they can help you safely remove it.
When it comes to car wrap specialists and signage experts, no one knows the business better than Signs By Randy. Our family-owned business, based out of Plano, has helped take many a vehicle's look and style to the next level. Our design team can help create the perfect look for advertising or transforming your car's look into something that matches your unique personality. Interested in getting a car wrap for your commercial vehicles or one for your personal car? Contact Signs by Randy today for more information and to schedule a consultation with one of our graphic design specialists.