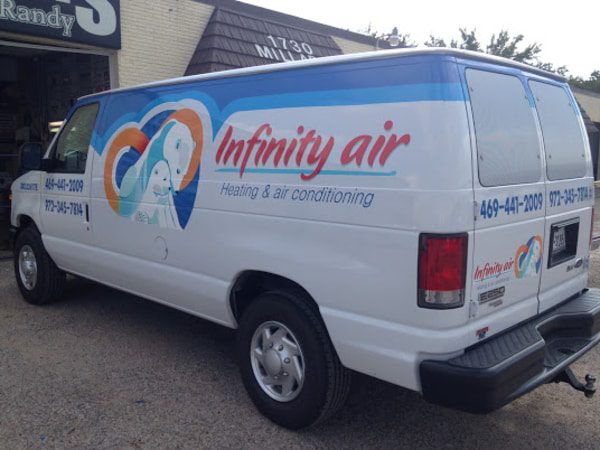 Your logo is the hallmark of your company, so it's important to make sure it leaves a strong, positive impression on your potential and returning customers. After all, it is important to get your logo out there as much as possible to draw attention to your brand, but spending all that time, money, and energy on getting your logo out there only works if customers view the logo positively and remember it for when they need your goods and services. Here are some tips to bring your logo to life to ensure it sticks in the minds of your customers.
1. Keep Your Logo Simple
The simpler the logo, the more recognizable it is for consumers. The proof is evident when you think about some of the most recognizable logos, such as Nike, McDonald's, and Amazon. Remember that your logo is a visual representation of your company, so choose simple images that make sense, such as a plane for a vacation planning company, a cookie or cupcake for a bakery, or a computer for internet marketing.
In addition to recognizability, a simple logo is necessary because it needs to translate well to a smaller mobile screen. Now more than ever, potential customers are finding businesses while searching on their smartphones, so it's important to make sure that your logo is easily read and recognized from that pocket-sized screen, too.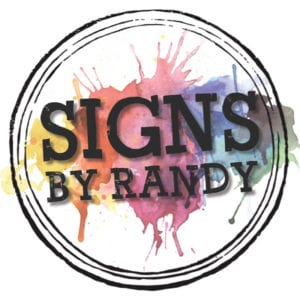 2. Don't Be Afraid to use Empty Space in Your Logo
White space isn't necessarily bad for your logo. In fact, it can actually make it easier to read and understand. This is especially true if you plan to use your logo on t-shirts, brochures, outdoor signage, and decals. Using blank space can allow your logo to easily fit into different designs and formats for whatever purpose you need it for, from the mobile version of your website to a large advertising banner.
3. Implement Shapes to Help Your Logo Stand Out
Not all logos need to use clever images; shapes can be just as effective. In particular, boxed-in logos can help with cross-platform branding, such as going from print to digital. They also look good on merchandise such as pens or lanyards. To make shapes more interesting, color gradients can be used to create a sleek look. There are a variety of tools at your fingertips to make your logo unique and recognizable from just its shape.
4. Use the Color Key to Give Your Logo Character and Improve Visual Appeal
Black and white are great and classic choices, but that amount of contrast can also be hard on the eyes. Bringing in other colors can help give your logo a beautiful visual flair and make it more appealing and memorable. However, that doesn't mean you have to use a multitude of different colors, either. Instead, sometimes using a couple different shades of the same color can be extremely effective. For example, Paypal makes use of three different shades of blue.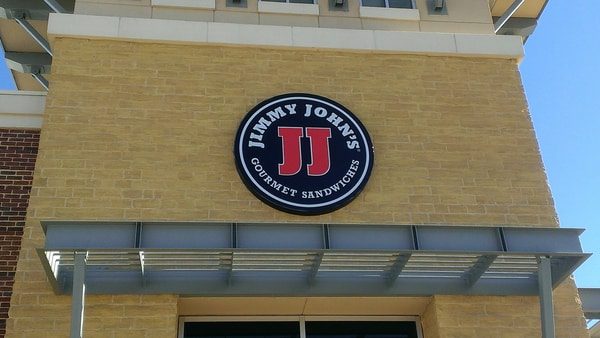 Use a Pop of Color
Additional colors often mean added expenses when it comes to printing, so while the use of color can be greatly advantageous, it should also be carefully considered. A happy medium to try is using a pop of color. Think of Amazon's logo: the text is black but the smile arrow is orange, helping to tie the whole design together and make it pop. This small splash of color also helps keep the design from looking flat.
5. Don't Forget to Show Your Logo Off
Once you have a memorable logo, it's important to make sure it gets seen and associated with your business. After all, potential customers can't remember something they haven't actually seen before. To get your logo out there, you can use outdoor signage, decals, or banners. You can even put it on company vehicles with a vehicle wrap! Getting your company's logo out there is a great way to spread awareness of your business, make it more recognizable, and create a buzz around what you have to offer. It's a necessary part of making the most of your logo.
When you've been working on a logo for a while, a fresh pair of eyes is invaluable. They can pick up on issues that you may have become desensitized to while working on your logo. The Signs by Randy team has all the skills and experience necessary to help you make your logo stand out, and we'll work with you to make sure your logo comes to life in the best possible way. Not only can we help you with the optimal design of your logo, we can also help you with all of your signage needs, so make sure to give us a call today!