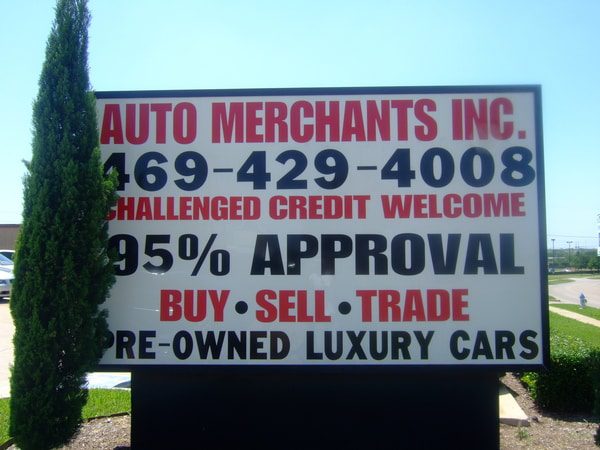 Your company's logo or business slogan should be recognized by your employees and your clients. There is no better way to display these than a vinyl sign to hang outside of your office building or in the front lobby. Designing and making a vinyl sign for your business can be a fun DIY project that the whole team can get on board with. This article will help walk you through the steps on how to make a vinyl sign for your office.
Step 1: Gather the Proper Materials
Having the right materials will help make your job seamless. You will want a vinyl cutter, vinyl designing software, and vinyl for the sign. The vinyl cutter and the vinyl for the sign can be purchased at your nearest arts and crafts store. The vinyl designing software can be picked up at an electronics store, such as Best Buy.
When going to buy the vinyl for your sign, keep in mind that there are two different options for you to choose from, calendared vinyl and cast vinyl. Calendared vinyl is best used on surfaces that are flat or have a slight curve. If you would like to use it outdoors, it will last you a good 3-6 years before weathering, and the sun's rays, cause the colors to fade.
Cast vinyl is more flexible, as it does well on flat, curved, cornered, or uneven surfaces. Though it is a bit more expensive than calendared vinyl, it is a stronger material. It has an outdoor lifespan of 7-9 years.
Step 2: Choose your Design
Your vinyl sign will be representing your company, so you want your design to look professional and spectacular. If you are looking for a whole new design and want to include the employees in your office, you can make the experience an office competition. Set a deadline for your employees to turn in their design ideas. Then have the office vote on which one they like the best. When your team has chosen the design, you will want to upload it to the vinyl design computer software.
Step 3: Cutting the Vinyl
Now that you have your design, you will want to cut your vinyl to meet the design's parameters. The software you uploaded the design to will help you determine the dimensions needed. Next, adjust the vinyl cutter's feed rollers so that they line up with the vinyl's edges. Use the guide marking on the cutter to ensure that you are placing the vinyl in straight. Next, set the rollers down on the vinyl, as these will keep it from shifting during the cutting process.
Once you have finished feeding the vinyl into the cutter, you will then need to send the design from the designing software over to the cutter. The cutter should then turn on, kind of like a printer, and begin to cut the vinyl in the wanted shape and design.
Step 4: Removing the Paper Backing
There will be some unwanted background in your vinyl sign that needs to be removed before you can hang it up. To remove it, take hold of the corner of the unwanted background and peel it away from the paper backing. Continue this process until all of the unwanted pieces are completely removed. If you find a particularly challenging spot to reach, you can use painted weeding tweezers to get to them. This tool is particularly useful for the center of lettering.
Step 5: Hang Up Your Sign
With your new spectacular looking sign, you will want to hang it up in an area that gets plenty of traffic, such as a main lobby or outside of the front door. Once you hang it up, make sure you take pictures and show it off on social media or your company's webpage. It will be a great way to show what your team accomplished by working together.
Not sure that your company can afford the time and energy it takes to create one of the signs on your own? Or, are you searching for a revitalized logo or a new snazzy design to catch your client's attention? Then do not hesitate to contact Signs by Randy. Our dedication to creating high-quality and unique vinyl signs for our clients has made us one of the best sign shops in the DFW area. You will be proud to show off your company pride with your new vinyl sign. Call Signs By Randy today for a consultation and take your business to the next level.