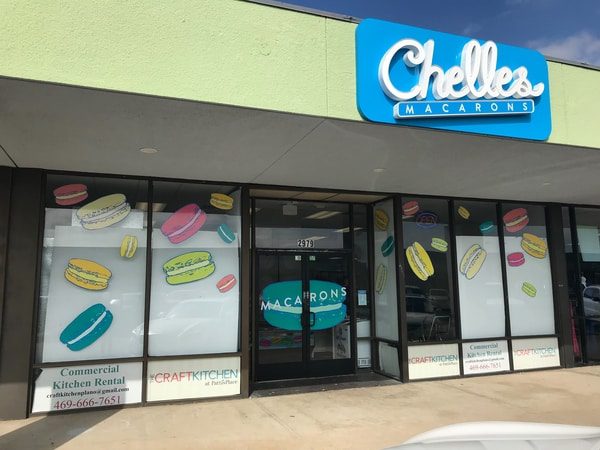 If you want your business to stand out, one of the ways to do that is through storefront signage. However, it's not always easy to know what kind of sign to choose or what will really bring customers through the doors. Here are a few of the most important things to consider when you want a sign in front of your store that will help your business get noticed:
Make Sure Each Sign Has a Purpose
The signage on your storefront, along with the banners, street signs, and window decals you're using, are the first opportunities you have to interact with your customers. The first impression you give to your customers is very important, as it could make or break whether those customers come into your store or pass by to look somewhere else.
Because of this, you'll want to be careful that you're showing the world what your store has to offer and the quality and value they can receive by doing business with you. To do that, you need to know what the intended purpose is of every sign you have at your store. This way, you aren't wasting money on ineffective signs that won't bring in customers.
For example, if you want your storefront sign to draw in people from a busy road, the font needs to be large and the information on the sign should be brief and direct. People who are driving by quickly can't spend a lot of time reading a sign.
They also need to see it before they get to your store so they can decide if they want to stop. Sales or promotions can be advertised with banners, and you can show off your social media branding with decals in your windows. These are just a few of the plenty of great ways to use signs.
Using A-Frames to Draw Individuals In
If you're in an airport, a mall, or a larger shopping center, you may want to consider using an A-frame sign to draw people into your store. These signs are two-sided so customers can read them in both directions.
That's really important in a scenario where you have people walking around who will see your sign from more than one angle. These signs are great for promotions and sales and you could also consider a funny or witty saying that will get people to check out what your business is all about.
Make Sure the Font is Readable
The font you choose needs to be readable. An unclear font can cause confusion or even make your sign look inappropriate. Plus, people need to be able to read your sign from a distance. Customers will keep passing you by if your sign is too hard to read, or if the font on it is too small.
Consider Letter Visibility
Customers being able to distinguish what your sign says from far away is one of the best ways to increase the chances that they'll stop at your store. If you're not sure if your letters are big enough, there are some considerations you'll want to make. Here's a handy chart that can help you decide if your letter sizes are right for your customers' needs:
| | | |
| --- | --- | --- |
| Letter Height | Best Distance to See It | Maximum Readable Distance |
| 3″ | 30″ | 100″ |
| 4″ | 40″ | 150″ |
| 8″ | 60″ | 200″ |
| 9″ | 80″ | 350″ |
| 10″ | 100″ | 400″ |
| 12″ | 120″ | 450″ |
| 15″ | 150″ | 525″ |
| 18″ | 180″ | 630″ |
| 24″ | 240″ | 750″ |
| 30″ | 300″ | 1000″ |
| 36″ | 360″ | 1250″ |
Signage Letter Sizing
Remember that fonts that are "flowy" can be more difficult to read; in contrast, fonts that have very defined points are the best ones to be seen from a distance. They are clearer and show up better so more customers can read them.
Use Contrasting Colors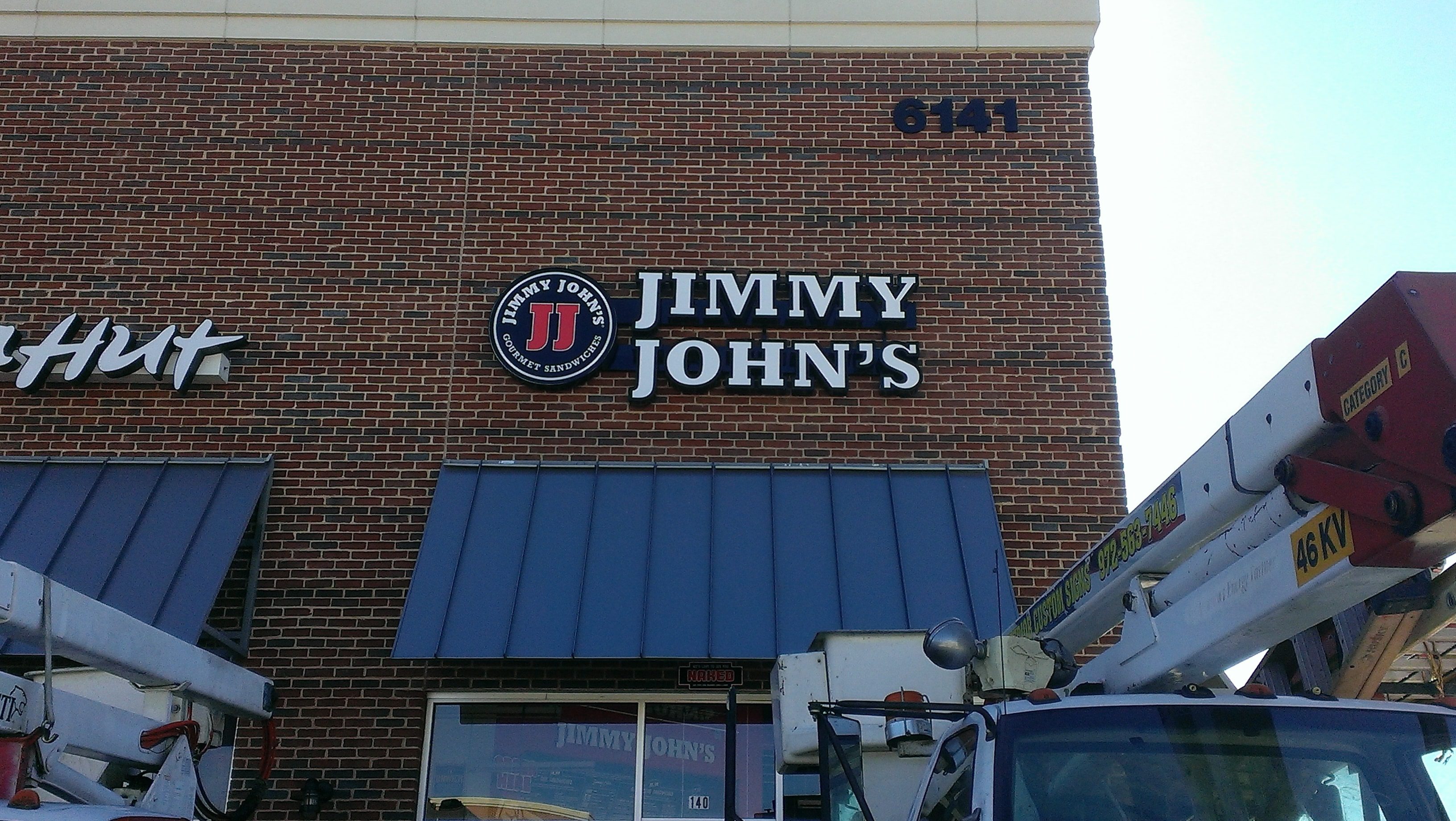 The background of your sign and the letters you're using on it should contrast well. This will make your sign more readable, making it easier for customers to see what you're offering. You have about 3.5 seconds to make a first impression, and you want it to be a good one. A darker text on a lighter background is a good way to help your sign stand out since it's unique and also easy to read. The best color combinations for signage include:
Black on White
Black on Yellow
White on Blue
Green on White
Need Help Designing Your Storefront Signage?
If you're looking for help designing your storefront signage, you're in the right place. Reach out to us today at Signs By Randy and let us help you get the quality signage your business is looking for. Your customers, and your company's bottom line, will both benefit from great signs.
More Resources: