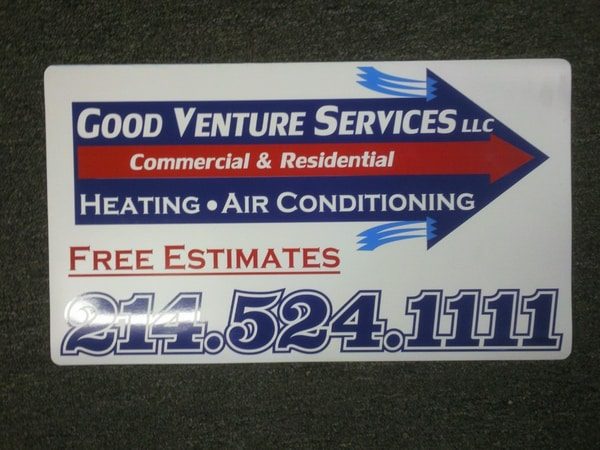 A great wayfinding system helps customers (and potential customers) find their way through your physical store. However, creating an effective wayfinding system with signs is easier said than done. Fortunately, there are some tips and tricks you can follow to build an easy-to-follow and seamless system using signage at your place of business.
Make Sure Each Important Area Has a Name
Start by making sure each location within your business (whether it be a shopping center, large event, or amusement park) has a designated name. This name should help distinguish separate places from each other. Unique signage should be used to mark each of these locations clearly. Wall graphics can be especially helpful here, especially when it comes to marking entrance and exit areas.
Use Landmarks
Landmarks can also be useful as you create a wayfinding system within your place of business. Highlighting special landmarks is a great way to help visitors find their way; this is especially important if your business is located inside a large building where it could otherwise be difficult for your potential customers to find you. Making sure you have signs or directories near important areas (such as lobbies) is another great way to grab people's attention and guide them toward your business.
Create Easy-to-Follow Pathways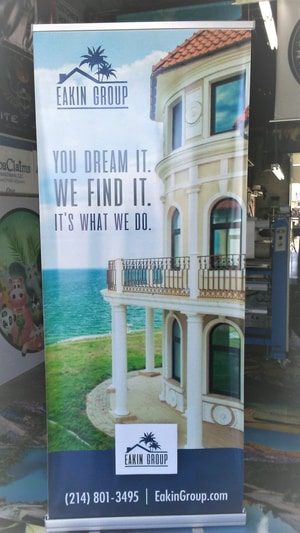 Navigating larger spaces, such as shopping centers and outdoor events, can be difficult for your potential customers. This is where taking the time to create dedicated pathways and walkways can make all the difference.
When creating pathways, be sure to implement navigational signs that direct customers where to walk. This can help to cut down on frustration for customers who are trying to find your business (or trying to find a specific area within your business).
Tips for Your Wayfinding Signage
As you begin to brainstorm and design your wayfinding signage, there are some important tips worth keeping in mind.
Keep It Simple
Perhaps the most important aspect of your design is keeping things as simple as possible for ease of reading. Remember, your customers are using these signs to help them find you, so the text shouldn't be difficult to read. Instead, stick with a basic font that is large enough to read easily from afar.
You'll also want to be mindful of your color choices to ensure that your signage is easy to read from a distance and that your colors don't clash or blend together. In general, you should stick to no more than two or three colors for your signage to prevent the design from looking too busy.
In addition to keeping your signage simple, you'll also want to make sure the design reflects your brand as much as possible. This tip is especially important for businesses that are located in shopping centers or in the same building as other businesses.
While it's true that wayfinding signs are all about functionality, you should still get creative and make sure your signs can be easily linked to your brand.
Placing graphics or making unique signs that incorporate your business's brand can help capture your customers' attention. Using fonts and colors that match your other business signage can make all the difference here.
Doing all of these things will not only capture the attention of potential customers who are trying to find you, but can also capture the interest of those who may not have necessarily been looking for your business in the first place. When done well, the right wayfinding signage could even help you to attract new customers.
Creating the Perfect Wayfinding Design for Your Business
Wayfinding signage makes it easier for potential customers to find your business no matter where you may be located. This signage can also be used inside your place of business to help customers navigate the space and find exactly what they're looking for.
Following these tips is a great way to get started with your company's wayfinding design. Still, if you're feeling overwhelmed by the process of designing and implementing this complicated signage, it may be time to get some help from an experienced and knowledgeable signage professional.
At Signs By Randy, we specialize in all kinds of business signage. This includes wayfinding signage to help your customers find your business easily and confidently. From choosing the right fonts and colors to deciding where wayfinding signage needs to be installed for maximum effectiveness, we're here to help. Let us handle everything from the design to the printing!
Ready to find out more about our wayfinding design services? Contact our team at Signs By Randy today for a free estimate. We're your one-stop-shop for all your signage needs, ranging from outdoor and storefront signs to vehicle decals, magnets, and much more!
More Resources: