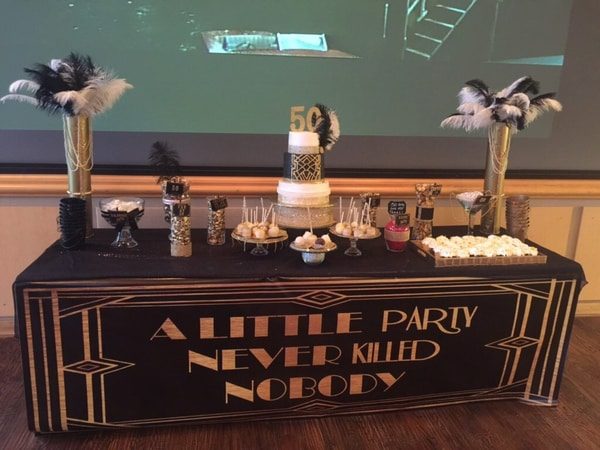 Branding is one of the most important areas you can invest in when you want to promote your business. It's how your customers learn to recognize your company and a big part of what they associate with the products or services you offer. Strong branding is enticing to new customers while also helping to promote loyalty from existing customers. It also encourages recognition for your brand despite anything the competition might be doing. Here are some ways you can revamp and maximize your brand:
Re-Evaluate Your Company's Values
Branding is about more than just a logo. If you want to maximize your brand, you have to also focus on a message and a goal. Start by asking yourself what your company is trying to do. Once you've decided that message and have a clear picture of your goals and plans, take a look at your website, your social media presence, and your advertising campaigns. If they aren't consistent with what you have defined, it's time to change them. Remember, the image you're building online for your company should be consistent with your company's goals.
Know Your Company, Your Clients, Your Employees, and Your Products/Services
When it comes to branding, there are some specific things you'll want to pay special attention to. For example, the values of your company are significantly important to uphold. Do the actions and products of your company support the health of your clientele and employees, and address their needs? If you can't answer yes to that question, it's time to make some changes. This means that your values and what you're actually doing with your company may not be aligned correctly. However, you can work on making adjustments so that what you really want to convey about your company is more in tune with what your customers are looking for.
Remember, your employees talk about your business as much or even more than your customers do. If they aren't saying good things, it could affect how new and existing customers see your brand. One way to make sure the talk is in your favor is to make sure your products and services align with your company's values. For example, you don't want to claim that your company is interested in green causes but then try to sell a number of products that aren't recyclable. This would look bad and could seriously damage your company's reputation.
Create or Go to High-Profile Events
When you go to job fairs, community events, and industry shows — or when you create, sponsor, and host some of these things on your own — you get to go out into the public with the products and services you have to offer. This lets you meet some of your existing customers while getting a chance to bring in new ones. You can also show off new products or services you're going to be offering in the future to spark even more interest in your company.
These kinds of events are excellent places to give out small items such as pens, window decals, and cups that have your logo on them. People like these small gifts, and will often take them home or to work where they'll use (or at least see) them frequently. This will help them remember your company the next time they need something you offer, and it also lets others around them learn about and be exposed to your company.
Use Creative, Fun Business and Personal Photos to Promote Your Brand
Anyone can use headshots and product photos for their company, but that's expected and can be boring. Instead of doing that, consider getting your staff involved. Show them enjoying the product or service, and get their honest feedback and reviews. Get photos (with permission) of customers as well enjoying the product. You can also use videos and pictures that show the process of creating your product or developing your service. Make it engaging, and invite your customers to have an inside look at what your company really does and what it's offering. This will help people see your business's personality, values, and message in action.
Connect on Social Media
There are a lot of ways to connect with customers on social media. Be active, and share pictures frequently. You may also want to create a podcast or YouTube channel so you can get your message, your voice, and your products out to the world through different accessible mediums. With social media, businesses can get their message, news, and new products or services into the minds of customers faster than ever before. Quick tips, industry news, and staff interviews will help your customers feel connected to you while also helping your business seem more personable and engaged.
Stop Focusing on Selling, and Focus on Filling a Need
People work hard to earn their money, and they don't want to spend it on just anything. They need products they can use to help them in daily life. If you can figure out what service or product will really enrich your customers' lives and center your brand around that, you'll be filling a need, and customers will respond to that value.
Promote Your Message With Banners, Billboards, or Outdoor Signs
When it comes to grabbing customer attention and getting them to care about what you offer and what you stand for, you need to make sure your message and goals are clearly reflected out on your signs and billboards. Signs by Randy can help make that a reality for your company. Reach out to us today and let us create signage that works for your company and highlights what you really want to say!