How to Create Effective Workplace Safety Signage
Safety signage in the workplace is an important tool to ensure that employees understand how to do their job safely. A sign's constant reminder could be the difference between a safe workday and an absent-minded disaster. Worried your workplace's signage isn't up to the task? Here is some of the most important information you need to know to make sure you have the safety signage you need. 
OSHA Regulation Required Signage
The Occupational Safety and Health Administration (OSHA) has certain safety signage requirements in place to ensure worker safety. Their guidelines are important to keep in mind as you evaluate your signs.
Danger Signs
These signs indicate a hazard that will lead to death or severe life-altering injuries if ignored. Workers need to take extra precautions to avoid the hazard. These signs must be red with white letters.
Warning Signs
Warning signs indicate that the hazard has the potential to lead to serious injury or death. This sign must be orange with black letters.
Caution Signs
These signs indicate that a hazard may result in minor or moderate injuries. They can also be a warning about unsafe actions or conditions, such as a wet floor. These signs need to be yellow with black letters.
Notice Signs
Notice signs provide general information that is important to keep employees safe. These signs can be blue with white letters or green with white letters.
Signage Should Be Easy to Understand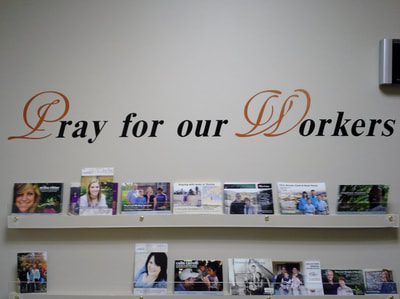 Every sign should be easy to understand and effectively communicate the danger it is warning about. Otherwise, the sign could be misunderstood and lead to a terrible accident.
When creating a safety sign, remember to keep the sign simple and keep your audience in mind. Literacy in the workplace can vary from worker to worker, as can the language they speak.
As a result, it is important to use graphics and easily understandable words to get the information across quickly and effectively. Signs can also be made in bilingual formats to promote clearer understanding among staff.
It can be tempting to try and fit every last precaution on a sign to make sure workers are thoroughly informed, but don't try to pack too much information into the signage. This can make it busy and hard to understand, leaving workers knowing even less than they would have otherwise.
On the other hand, signs shouldn't have too little information either. A sign that is too vague can miscommunicate the hazard and lead to injury. Signs need to clearly express what the danger is and what actions need to be taken in order to avoid injury; nothing more, nothing less.
Use an Appropriate Amount of Signage
It is important to only post safety signs where needed in the workplace. Resist the urge to plaster them everywhere out of an abundance of caution.
Think of it this way. When one person yells in a quiet room, it's quite easy to pick them out and hear what they are saying. If there are many people in the room yelling different things at the same time, though, it becomes nearly impossible to pick out what they are each saying. It is much easier to block them all out rather than give yourself a headache trying to decipher what is going on.
Similarly, too many signs can lead to individuals ignoring them as there are too many to take in all at once, creating the opposite of the intended effect. As a result, individuals may miss important information that can keep them safe.
Location of the Signage
Warning signs should be placed in an easily visible location that is outside of a hazardous work area. They should be placed in advance of the workers actually encountering the hazard so they know which precautions to take beforehand.
Need Help Creating an Effective Safety Sign for Your Business?
Overwhelmed by the prospect of making sure you have the proper safety signage to keep your business safe and OSHA-compliant? Let Signs by Randy help! Our skilled team will work with you to make sure you have the signs you need to make your workplace safe. Signs by Randy is here to satisfy all of your signage needs, so contact us today!