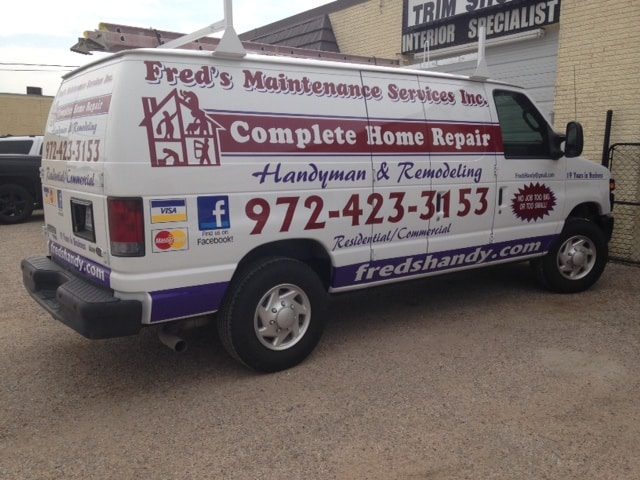 Vehicle wrap advertising is a car, truck, or van wrapped in ads usually for mobile advertising outdoors. Vehicle wrap advertising builds a relationship with customers by emboldening a brand's message. These vehicles are driven around daily, reaching a wider consumer platform.
Vehicles can be wrapped in large stickers or vinyl graphics of varied textures according to the shape of the car. Vehicle wrap advertising is a worthy investment to get a business off the ground and push it forward.
What Is Vehicle Wrap Advertising?
It is the covering of custom-designed graphics to a vehicle to turn it into a moving billboard. Included in the advertisement are key company details such as:
The name of the company
Logo
Address
Contact information
Products or services offered
This information is printed digitally on the surface of the vehicle along with graphics. Professionals craft the information and graphics using graphic design software, printing on vinyl in full color. The wrap can cover the whole vehicle surface, including windows, or can be partial. Wrap on windows doesn't affect visibility. A new vehicle wrap advertisement will last three to five years before a replacement can be made.
How Is a Vehicle Wrap Applied?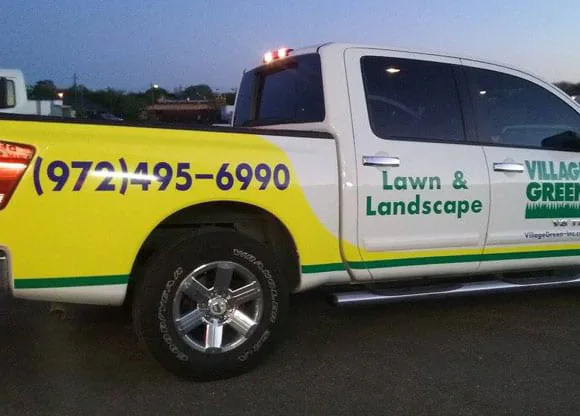 The surface of the vehicle is covered in large vinyl sheets, also known as decals. Types of vehicles fitting vehicle wrap advertising include buses, trucks, trailers, and cars. Graphic designers are involved in the application of the ad, with the final design printed on the body, essentially acting as a digitally printed moving billboard. When it's time for replacement, wraps are easy to remove without damaging the body of the vehicle.
In enforcing vinyl wrap, pull on both sides to remove wrinkles and create tautness. A squeegee is moved over to remove any incidences of air bubbles. Excess covering is trimmed using a knife.
Color application has advanced from solid to metallic, matte, pearlescent, reflective, and gloss.
How Wrapped Does My Vehicle Have to Be?
A wrap can cover the surface fully or partially. A full wrap cover also covers the windows. A partial wrap covers only certain parts of the body, for example, only the sides and the hood. A partial wrap measures ranging from 50 to 200 square feet. It allows covering as much as you want or as little as convenient it can be. For example, only on the entire backside, or under the windows.
A full wrap ensures no part is left untouched, including the roof, hood, and windows, so that the advertisement is seen from any standing point of view. It runs from the back, up to the hood. Full wraps allow all information to be included, without compromising on content.
How Effective Are Vehicle Wraps in Advertising?
Vehicle wrap advertising is a very effective means of marketing but is often overlooked and undervalued. It is one of the most effective and efficient ways to advertise outdoors because of the fact that the ad can be viewed by 30,000 to 80,000 people daily. 98% of customers say they've noticed ads on vehicles and 29% say they've responded to vehicle wraps by calling or visiting the company.
When a vehicle has driven a distance of 15,000 miles a year, it is exposed to 9 million other vehicles, increasing the effectiveness of vehicle wraps in advertising. Effectiveness is boosted by the fact that even consumers not reachable via television, radio, and newspapers can be reached via vehicle wrap advertising, and also those who don't use conventional means of entertainment.
Vehicle wrap advertising attracts 2.5 times more attention than a stationary billboard.
What Is the Cost of a Vehicle Wrap?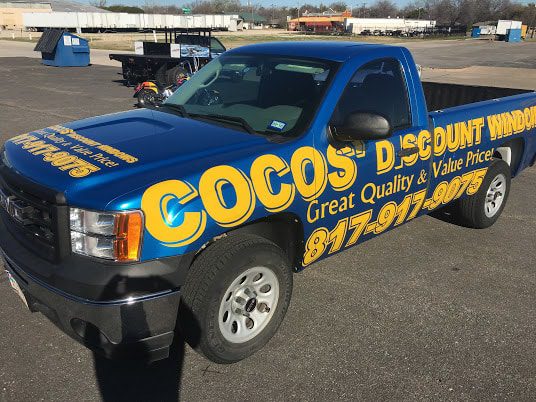 The total cost of automobile wrap is dependent on how much of the body of the vehicle you want to be covered, and the kind or size of the vehicle. Other determinant factors include:
Printing service
Graphic design
Professional installation
Labor/time of design
A vehicle wrap can be done on any size of an automobile. The approximate total cost ranges from $1500 to $3000.
The type of wrap also determines the cost, for example, vinyl versus painting. Vinyl wraps allow room to change ads as much as you wish, without bothering about the damage that would be done to the surface. It is also cost-effective each time you are applying a new advertisement.
Professional wrap installation service is highly detailed and all stages are followed, including cleaning to remove dirt and debris, freeing up all wrinkles and bubbles, and ensuring the wrap is neat enough–not going over side mirrors or car handles.
What Are the Benefits of a Vehicle Wrap?
A vehicle wrap is so beneficial for an outdoor mobile billboard that it attracts the attention of customers and inspires them to get in contact and buy products or services advertised. A vehicle wrap can be applied on cars and vans used for deliveries or used by the sales team.
It is beneficial in day-to-day marketing that it becomes a key part of branding, marketing, and local advertising campaigns.
Helps Improve Brand Recognition: The logo and imagery on a vehicle wrap promote a business's products or services. Business is visible at all times.
It is a One-Time Expense: Suitable for companies looking to avoid recurring costs, unlike other forms of ads which may need to be paid monthly or weekly. Billboards increase pricing due to demand. That doesn't apply to vehicle wraps as there will always be space to be used.
Protects a Vehicle's Body Surface: The surface of a car is protected against scratches and dents.
Effective Even When a Car is Immobile: Even when the vehicle is not being driven, the wrap is still effective as people will still see ads while passing by.
Making the Most of Your Vehicle Wrap Design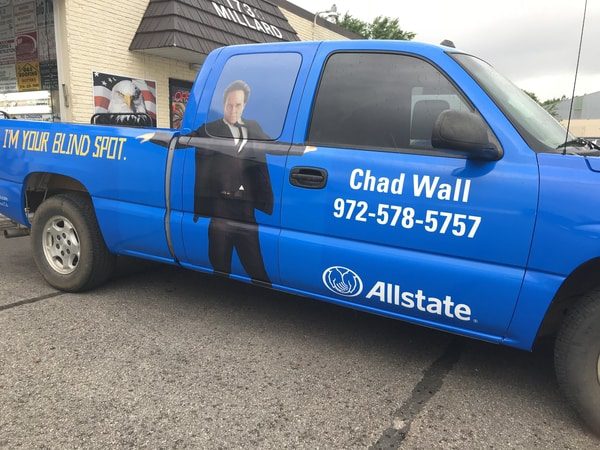 Having the right vehicle wrap company do the job is key in ensuring your vehicle wrap ad achieves the most benefits to your business. Its specialty includes wrap design in placing images and words for optimum readability.
Keep in mind the kind of car you want to be wrapped in, as some vehicles like sedans have a smaller surface area which is not ideal for wrap advertising. On the other hand, vans and trucks have larger surface areas which provide more space for designing.
A vehicle wrap company helps you decide what will be included in your wrap design. The design should employ simplicity to allow people in other moving cars time to read through it. Do not forget to include the business logo, name, quick tagline, and contact information.
Cleaning of the vehicle before wrapping can be inclusive of the service of a vehicle wrap company. Washing prevents the occurrence of bubbles when applying the vinyl wrap. After service, care maintenance should be adhered to for a longer-lasting life.
Looking to Get Started With Your Vehicle Wrap Design?
Are you looking for a vehicle wrap advertising service? We offer professional vehicle wraps and graphics services. Signs By Randy's many years of experience is our value and have promoted our understanding of what the process will do for your business. Contact us today to put your vehicles to work advertising.