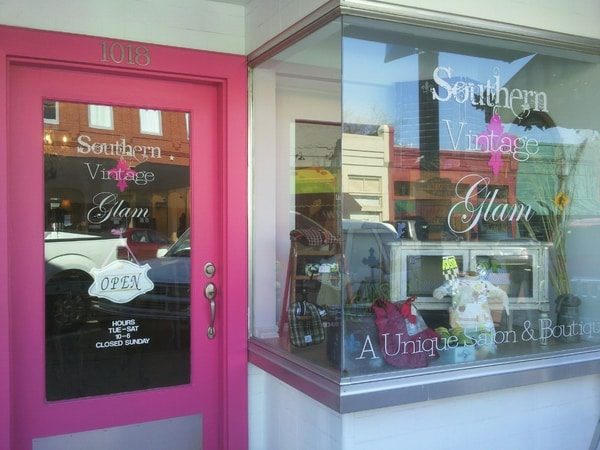 Looking for a cost-effective yet eye-catching way to bring more foot traffic into your store? If so, you may want to consider advertising with colorful and creative decals on your storefront windows! At Signs By Randy, custom-designed window decals are just one of our many service offerings.
Not convinced that window decals are an effective marketing tool for your shop? Consider the following benefits:
They Are Affordable Advertising Tools
These days, many businesses, especially small ones, are faced with the challenge of working with a limited marketing budget. Because of this, it has become very important to choose marketing and advertising solutions that are cost-effective and bring in a large return on investment (ROI).
This is where custom window decals can make a difference. A well-designed and properly placed decal can help get your brand's message across to people as they pass by on the street or sidewalk. By placing custom window decals on your storefront, you are making the best use out of your business space by advertising on your own windows rather than paying to rent out a billboard or other ad space.
And, although you may be required to obtain a permit from the city to approve your window decal design, this still tends to be much more affordable than renting out a billboard or paying for ad space in a public space such as a park.
They Increase Brand Awareness
Custom window decals can also be used to reinforce your brand to individuals who frequent the area. This is an especially important and notable advantage if your business is new to the area or is looking to expand to new locations.
Specifically, window decals can help capture the attention of potential customers as they walk or drive by. At the same time, custom window graphics will promote your company's name and logo while also highlighting any relevant specials, promotions, or new products/services. This, in turn, spreads overall awareness of your brand while keeping the general public informed and interested in your business happenings.
They Are Easy to Remove
Unlike other types of advertising, window decals are extremely easy to both install and remove. You don't need to hire an outside professional to apply your decals as you would need to for a billboard or other types of physical signage.
Meanwhile, when it comes time to remove your window decals, you won't have to worry about the hassle and expense of damaging your window. Simply peel them off, use a standard window cleaner to remove any small amounts of residue, and you'll be set to hang a new decal.
Window decals also don't require you to permanently or drastically change the look of your store. And, because window decals are low-cost, it is easy and inexpensive to invest in new window decals as you need them. This allows you to keep your business looking fresh and updated without blowing through your marketing budget in the process.
They Help Block Out the Sun's Rays
Last but not least, window decals can serve the functional purpose of blocking out some of the sun's rays. This is especially true in storefronts with large windows that usually allow a lot of sunlight to come through. Having a window decal blocking some sunlight can help reduce unwanted heat within the building, keeping your customers more comfortable as they shop in your store. As a result, you might even find that your window decals help to reduce your energy bills, thus saving you even more money!
If you keep any light-sensitive products near your store's windows, custom window decals can also offer a bit of protection from any sun damage or color fading that may otherwise occur.
Need a Professional Window Decal Design?
These are just a few of the many reasons that your business should be using window decals to spread brand awareness, bring more foot traffic into your store, and even block out some of the sun's rays inside your storefront. All of this combined with the cost-effectiveness of custom window decals make them a great addition to your marketing strategy.
Not sure where to begin with your company's window decal design? Signs By Randy has you covered. We offer assistance with every step of the process, beginning with custom designs to suit your branding needs. From there, we can also handle the printing and even application of your window decals to achieve a professional and polished look.
Ready to find out more about our custom window decal services? Reach out to our team today — we'd be happy to provide you with a free quote. You can also browse our website to view some examples of custom decals we've done for our happy customers in the past!