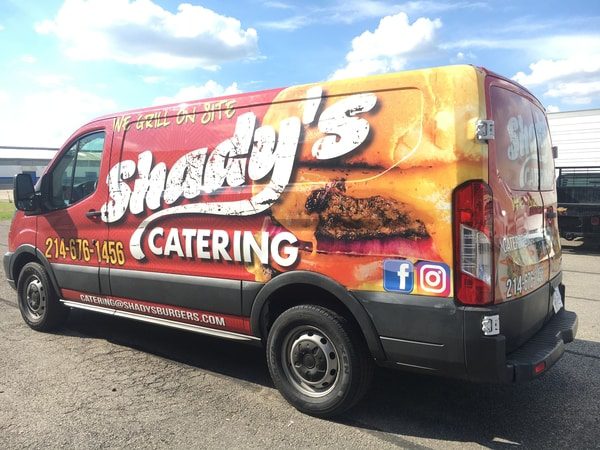 Promoting a business or an idea can be a difficult challenge. The goal is to advertise to as many different people as possible. One of the many ways to do that is through a nifty design on a vinyl car wrap. Vinyl car wraps are safe and effective to use and help to promote your interests or business by going about your day as you normally would. If you are wondering about the purpose of a car vinyl wrap, this article is written to show you the potential benefits.
Promoting your Business
For small and large businesses, advertising is a crucial way to get into contact with your target audience and consumer. A vinyl car wrap is a great way to show your clientele what you have to offer and how your services or products can help better their lives. Vinyl car wraps are economical, allowing you to have them installed on multiple company cars without costing you a fortune. They are also durable, which means your company's logo, information, and the wrap itself will continue to look great over time with very little hassle. These wraps give you the power to choose what you want and can be installed and duplicated on almost every type of vehicle.
Adds to the Resale Value of your Vehicle
Car vinyl wraps are a great alternative to painting your vehicle and help protect the paint underneath. Chipped and altered paint can potentially decrease the resale value of a car, but car vinyl wraps keep your car clean and in pristine condition. They are easy to remove and leave your car free from dents and sticky residue, which allows you to change up your style when you are in the mood for a change.
Variety of Options
Vinyl car wraps come in a wide variety of colors and materials. Company logos or colors can easily be added to the design as these wraps allow for customization of the print. When it comes to the material of your car wrap, here are just some of the options available to you;
Matte
Semi-gloss
Brushed steel
Carbon Fiber
Matte metallic
Chrome
Leather finish
The endless options are unique to a vinyl car wrap, as a regular paint job is limited to its color and the available designs. Free up your imagination and create the look of your dreams with a vinyl car wrap installation.
If you are unsure of where to go to get the perfect vinyl car wrap, contact Signs By Randy today. The professionals and creative minds at Signs By Randy are experts in creating unique and gorgeous graphics and installing them on your car in as little as three days. Signs By Randy is more than happy to take on any range of projects, just give us a call for a consultation today!