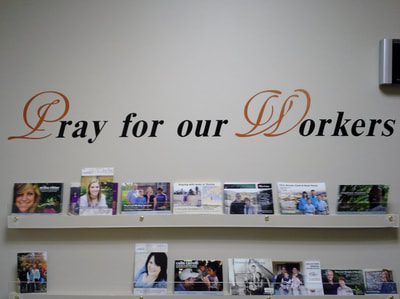 Signs and visual aids are an important part of organizing a workplace. With good organization practices, you can streamline your business to be as efficient as possible for your customers and employees.
Whether you are small and family-owned or large with many branches, we can help make your place of business an enjoyable and easily navigated environment. Call us today for more information!
Ways Signs and Graphics Keep You Organized
Signs relieve stress by quickly leading you to the resources you need, while also reducing the probability of an error, accident, or wasting time. Here are 3 additional ways that signs can benefit a business:
1. Classification
Signs indicating employee-only zones, zones that may be hazardous to certain employees, and zones reserved for employees to take a break and relax are all helpful in communicating important boundaries. Other types of signs help customers quickly identify the goods they are looking for, rather than waiting for an employee to help them or wandering around the store on their quest for a particular item.
In order to help customers find the signs, they should be colorful and eye-catching. Make sure the font size and style are legible on all of your signs so individuals are more likely to shop in those sections. This is a fantastic approach for retailers to take advantage of in order to promote specific items or sales.
2. Information
Important information has been communicated through signs for many years because they are an effective way to reduce confusion and provide clarity. This is especially true for buildings that may have a less intuitive layout. When it comes to pertinent information, like policy changes or a new promotion, signs are an excellent way to make sure that everyone is in the loop in a clear and timely way.
3. Establish Direction
One of the most important functions of a sign is establishing direction. Controlling in-store traffic is vital for stores with limited walking space. Signs help indicate where different people or offices are located, which is especially important for businesses like law firms, medical offices, and other practices where maintaining a schedule is key. Clear signage is important for these businesses in particular because they are often located in buildings with many different offices. Without adequate signage, potential clients may never even make it through the correct door.
The placement of a sign is almost as important as the sign itself. Make sure to place any signs in visually accessible areas, such as at eye-level on walls or hanging from the ceiling.
Contact Us For Quality Signage
As a business owner, you only want the best for your customers. If you're looking for quality signage made by professionals, contact our team today! At Signs By Randy, we will help you properly communicate important information in an engaging, effective, and clear way.